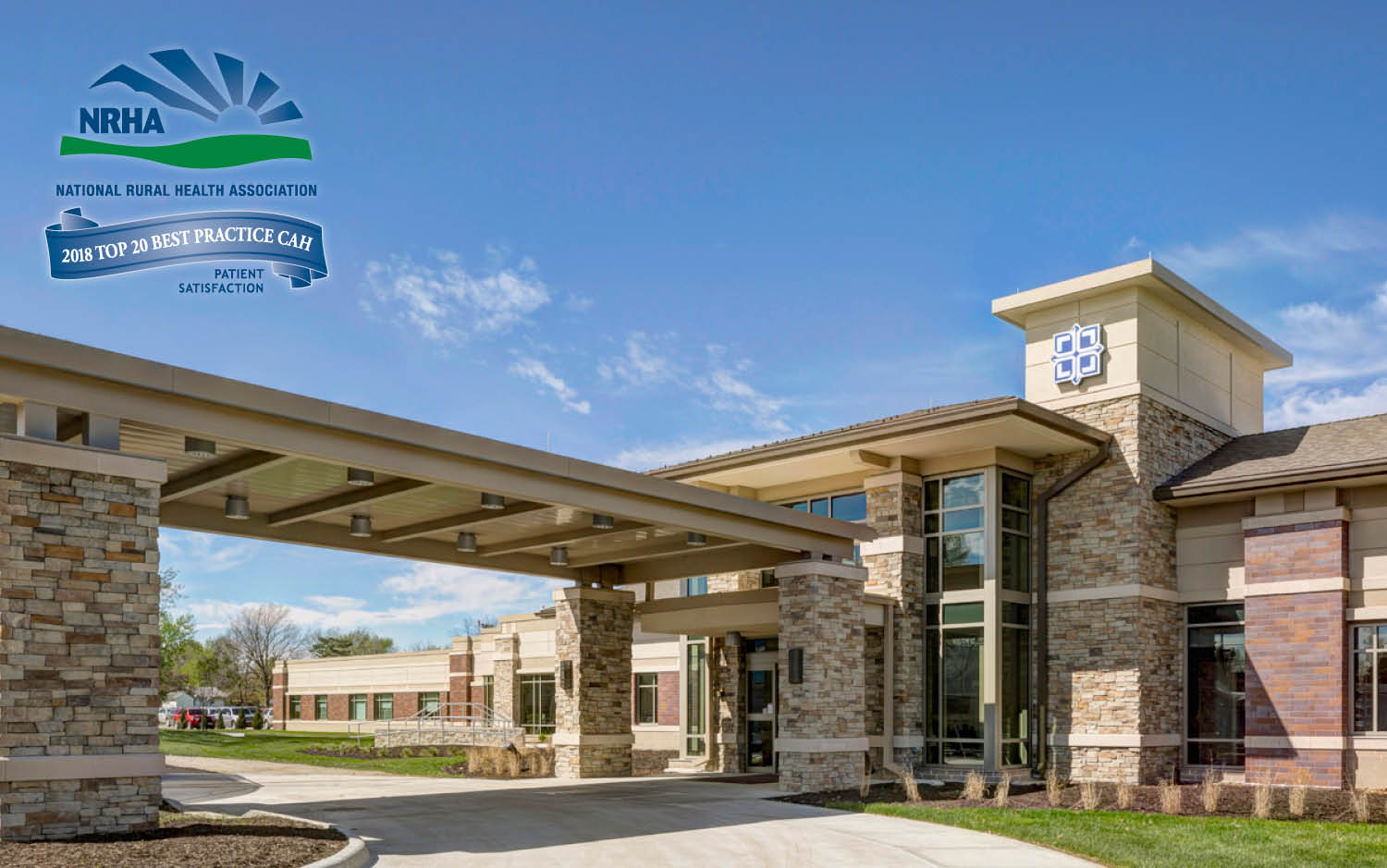 421 S Maple St
Garnett, KS 66032


785-448-3131
Billing: 785-204-4002
Medical Records: 785-204-8042
Pharmacy: 785-204-4015
Specialty Clinic: 785-204-8000

Anderson County Hospital is one of the nation's best critical access hospitals, providing comprehensive health care services to Garnett, Kansas, and the surrounding communities. Our facility was named a top critical access hospital for patient satisfaction by the National Rural Health Association for 2018. 
As a part of Saint Luke's Health System, Anderson County Hospital provides access to leading medical and surgical protocols.
Our facility includes:
24/7 Level IV Trauma Center with on-site transport and helipad
Inpatient care and outpatient surgery and rehabilitation
Laboratory and imaging services, including 3-D mammography
Highly trained physicians and specialists at Anderson County Specialty Clinic
LEADERSHIP
Jeremy Armstrong, Administrator 
Paula Littleton, Chief Financial Officer
Bev Shaul, Director of Nursing
Karen Gillespie, Director of Human Resources
---
PATIENTS & VISITORS
Parking and maps
Free parking is available for all patients and visitors. View our campus map (PDF).
Visiting guidelines
As we work to protect the health and safety of everyone at our hospital, we have temporarily revised our visiting guidelines.
Smoking Policy
All Saint Luke's Health System locations are smoke-free environments—inside and outside. The use of tobacco, marijuana, electronic cigarettes, and vapes is prohibited in all buildings, parking garages, and surrounding grounds of our hospitals and facilities.
Dining options
The hospital cafeteria offers cold and hot meals, snacks, salad bar, soups, deli sandwiches, and grill items. Vending machines are available in the Emergency Department waiting room.
Sending mail/flowers
To ensure prompt delivery, mail and flowers should be addressed using the patient's full name and room number.
Spiritual Wellness
The chapel is located near the Emergency Department and is always open and available. A chaplain is on call at all times.
---
PATIENT INFORMATION
Insurance Accepted
Financial Assistance
Billing
Patient advocate
The Anderson County Patient Advocate serves as a liaison between patients, their families or representative(s), and the hospital. To reach the patient advocate, call 785-204-7119. The advocate will typically respond to your concern within one business day.
Patient rights and responsibilities
Quality patient care is a primary concern of Saint Luke's Health System. The goal of patient rights and responsibilities is to improve care, treatment, services, and outcomes by protecting and promoting each patient's rights.
Saint Luke's Health System complies with applicable Federal civil rights laws and does not discriminate on the basis of race, color, national origin, age, disability, or sex. View patient rights and responsibilities.
Language assistance services, free of charge, are available to you. Call 816-932-6145.
Preparing for your visit
Learn more about what to expect during your stay, safety and security, patient satisfaction, advance directives, and privacy. Learn how to access your medical records.
Nominate a nurse
Nominate an extraordinary nurse for a DAISY Award.