Food as Medicine Everyday (FAME) Program
Whole Foods for the Whole Family
Cook simple, tasty, and nutritious meals for your family with Saint Luke's evidence-based nutrition education.
Change Your Nutrition, Change Your Life
Food is powerful medicine. When used with a comprehensive health care plan, healthy dietary changes can have a positive and dramatic effect on the prevention and management of many chronic health conditions.
FAME Guiding Principles
Food as Medicine Everyday (FAME) education programs are offered through Saint Luke's Muriel I. Kauffman Women's Heart Center, which is a founding member of the Food as Medicine Institute Alliance. 
FAME's goal is to teach skills that enable participants to return to better health by cooking more; creating healthy eating and lifestyle habits; and learning about the harmful effects processed foods can have on the body. 
The FAME program is built on six guiding principles:
Choose whole foods and low-processed foods
Develop a diverse, primarily plant-based diet
Include foods made from healthy animals
Choose anti-inflammatory foods
Understand individuals have unique food needs
Care about foods 
The principles of food as medicine are applicable for all individuals, no matter where they are in their journey to better health. 
Photos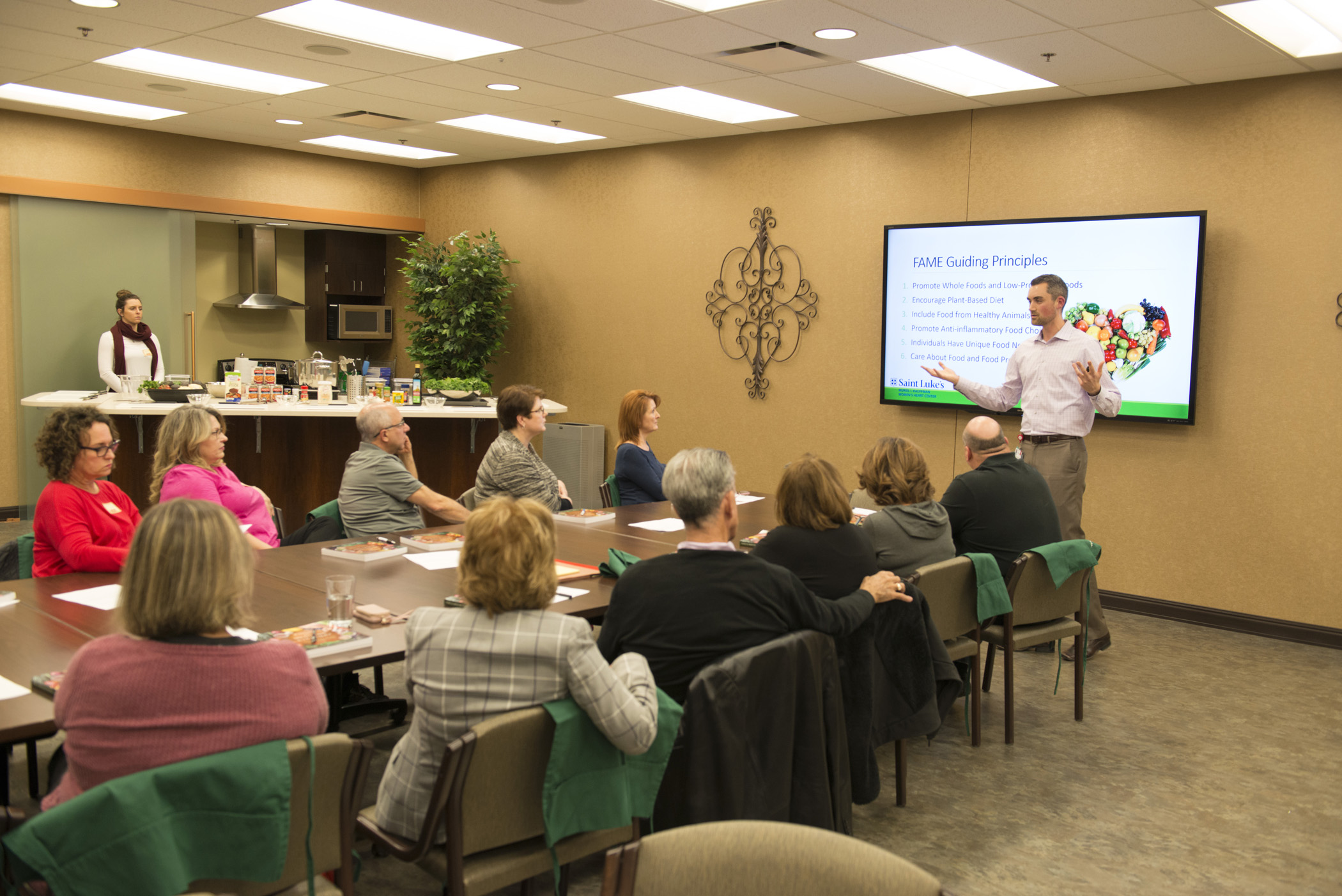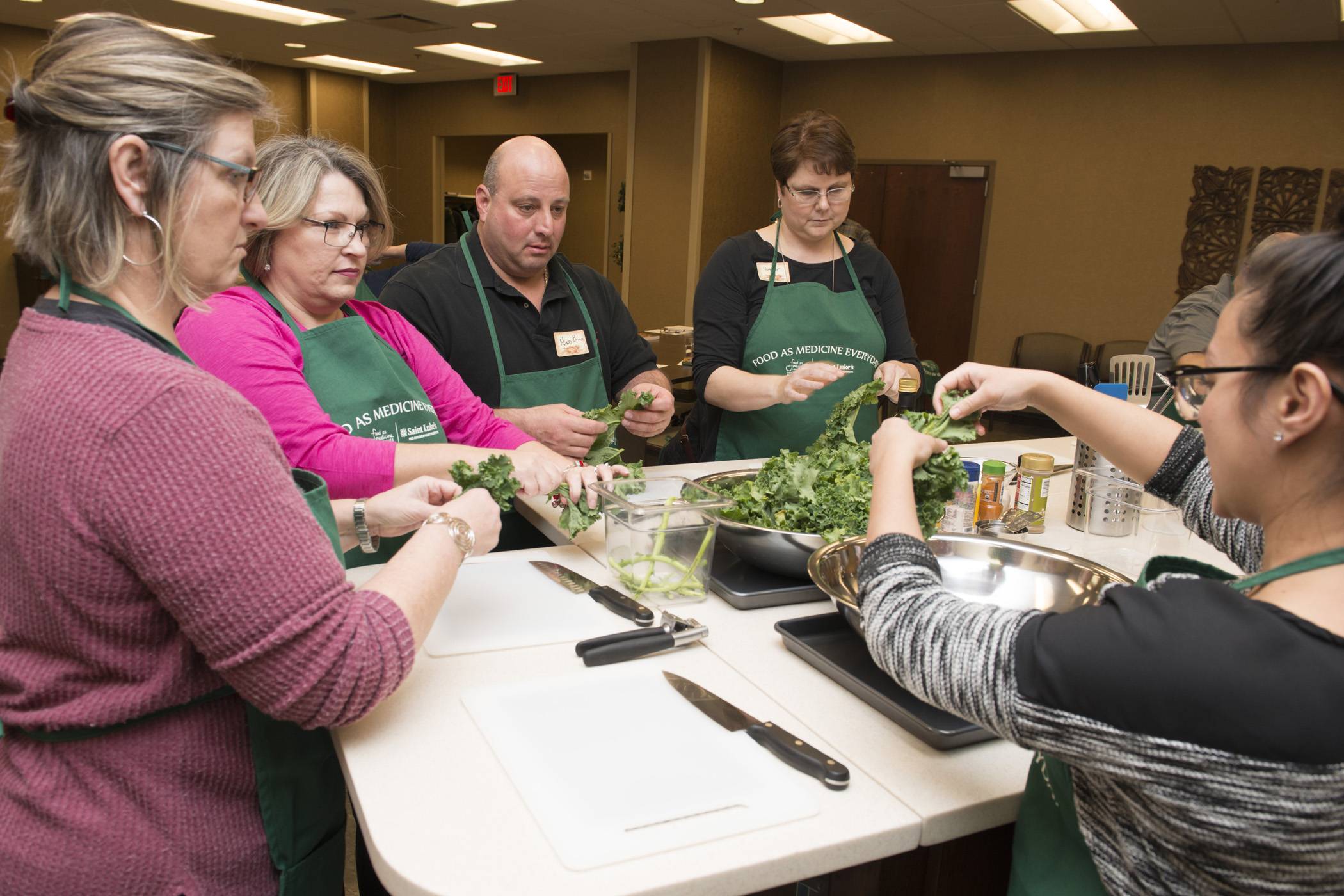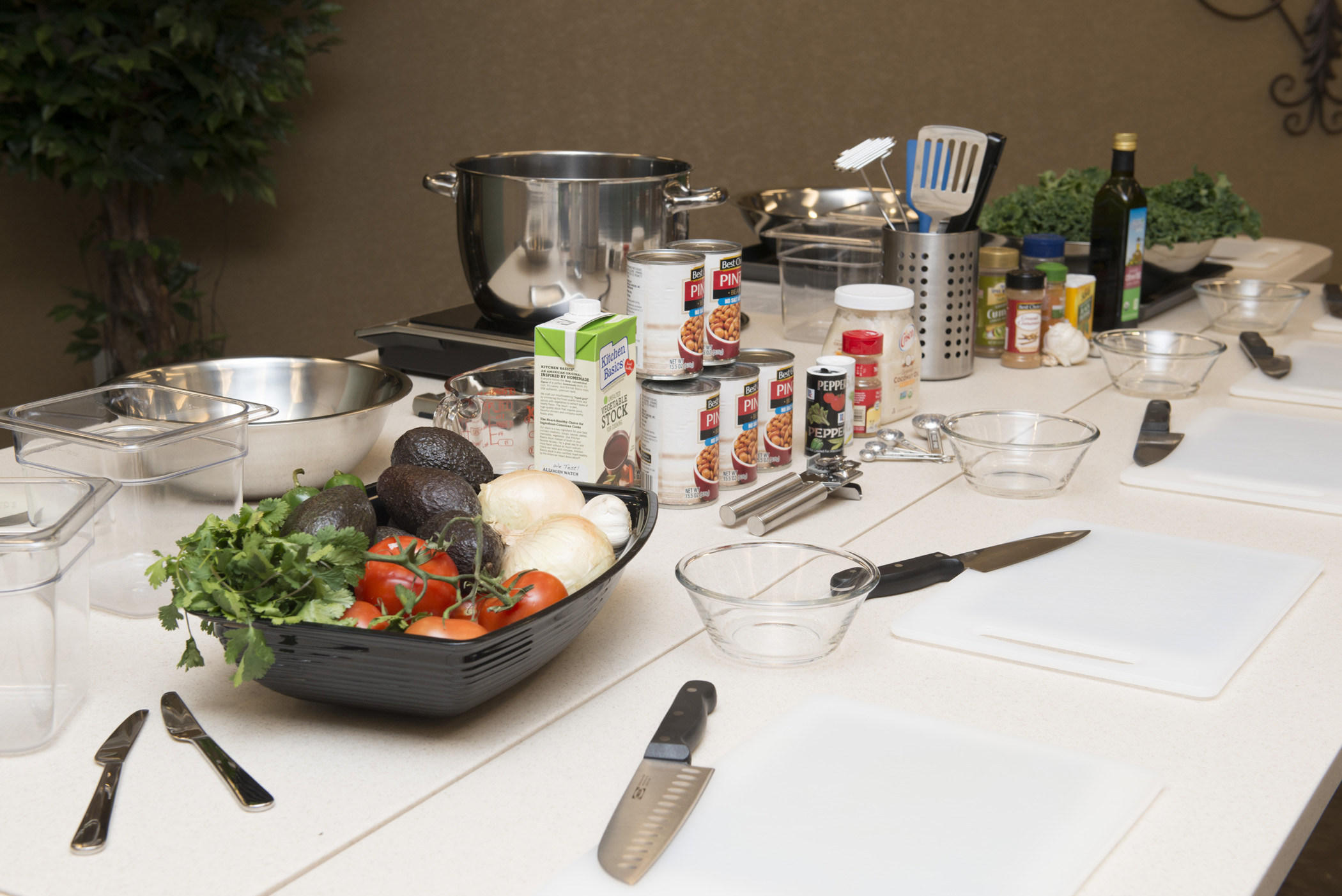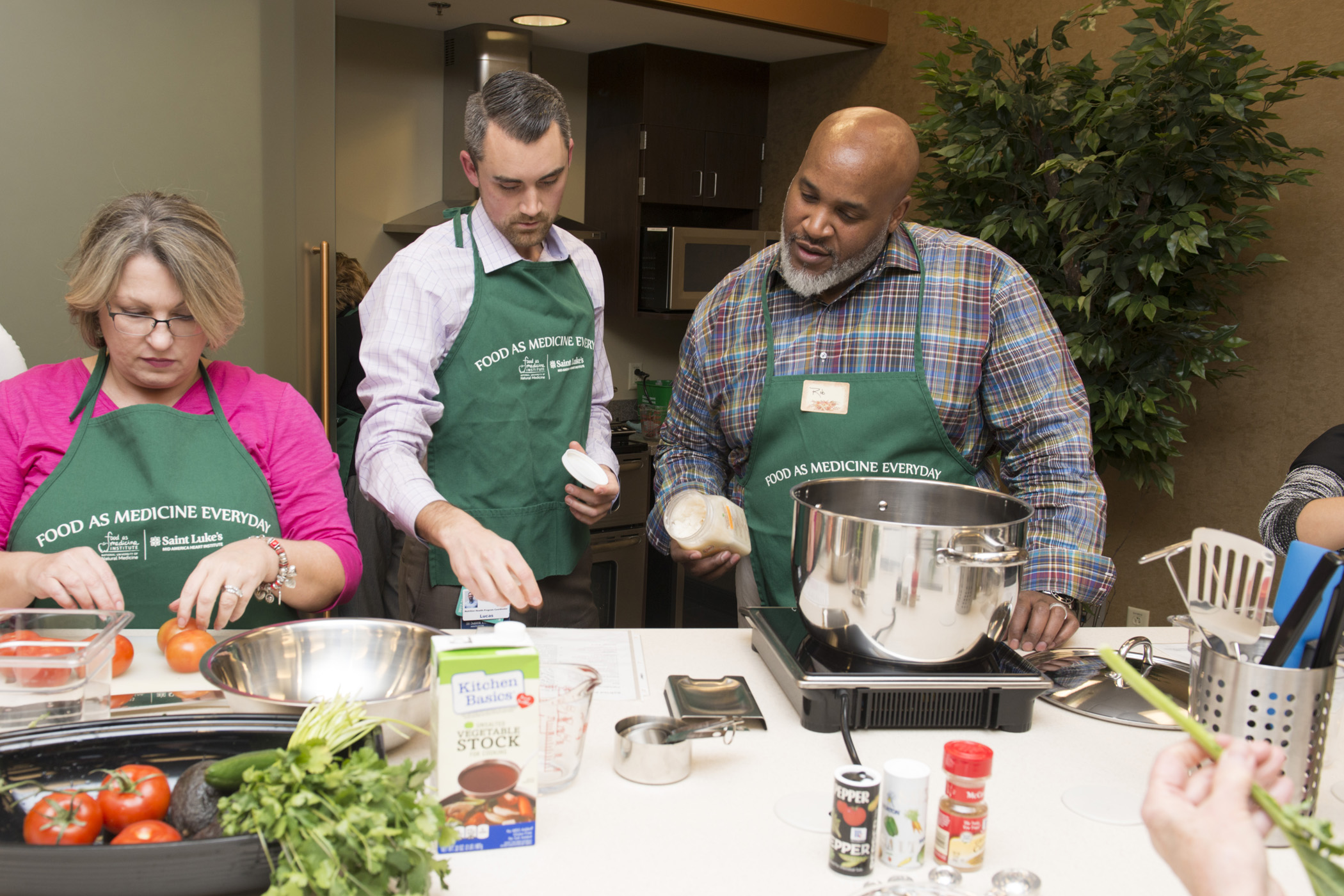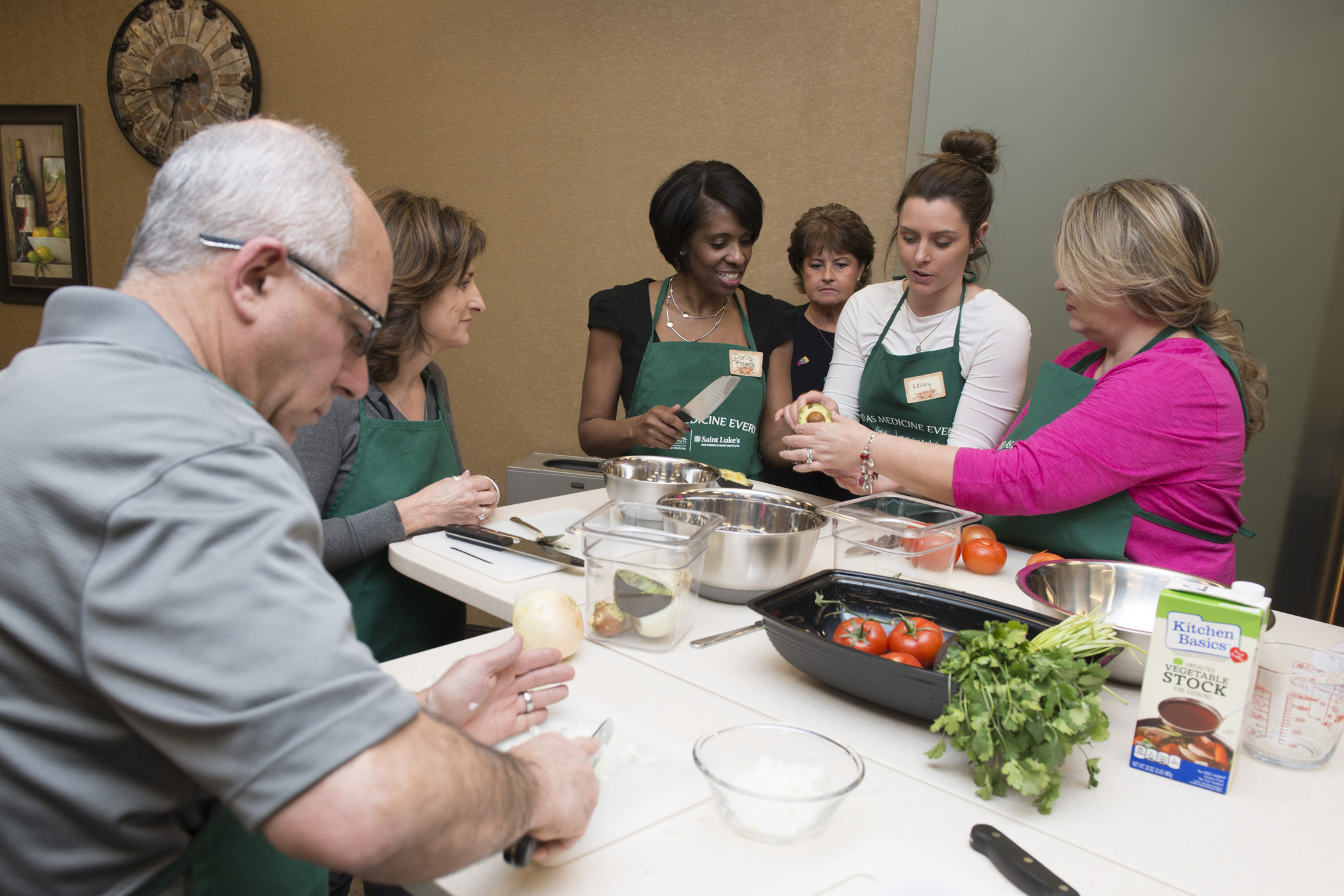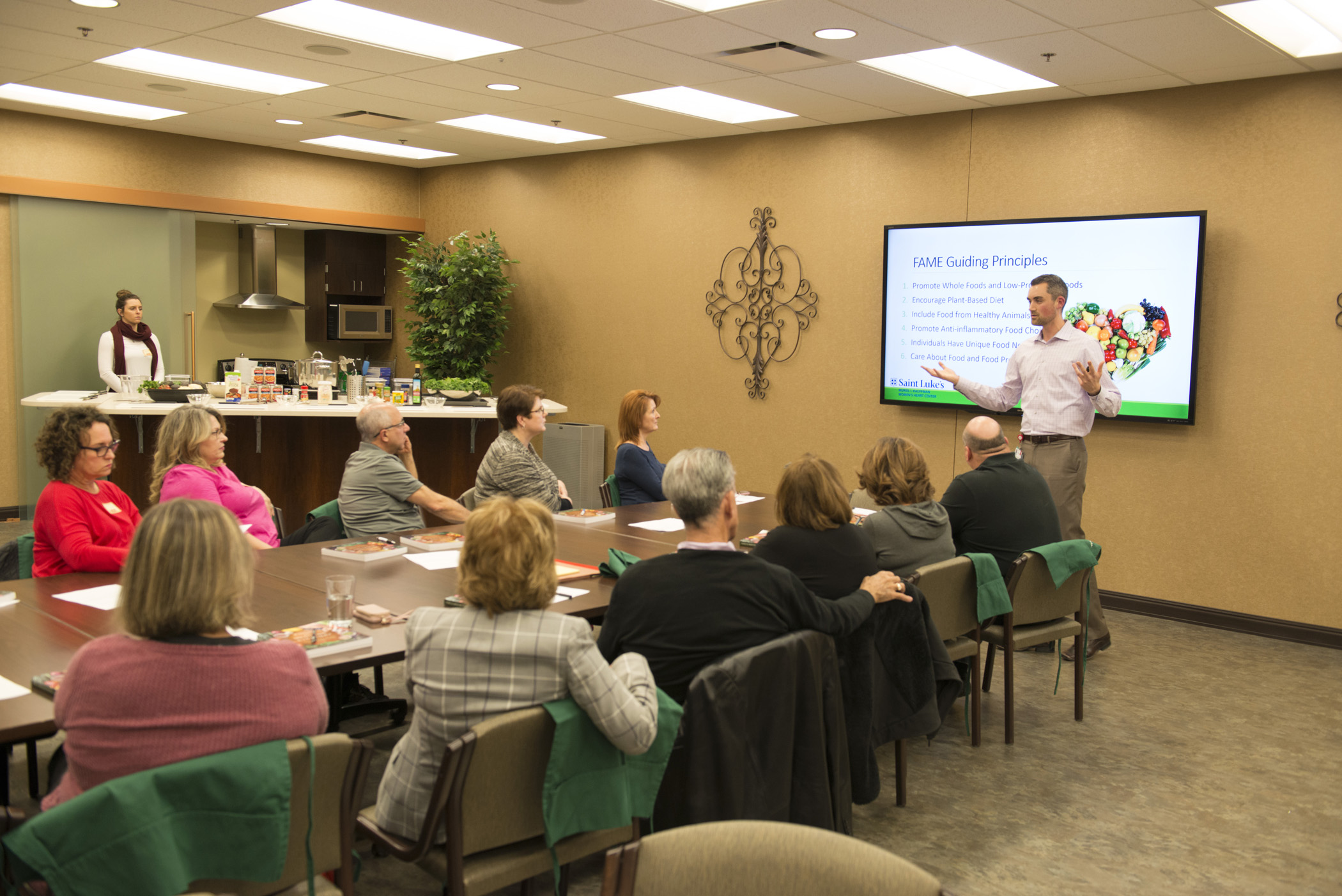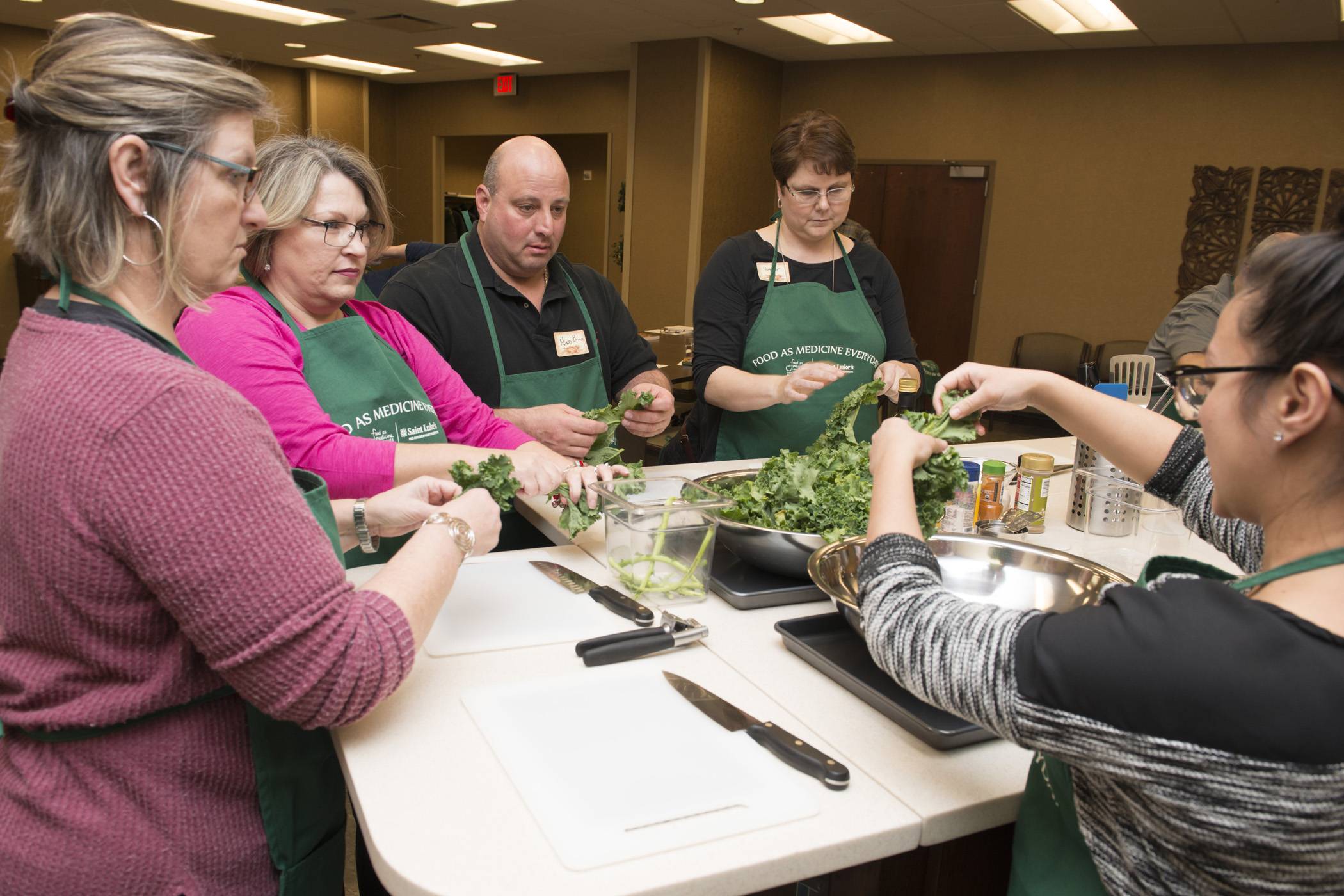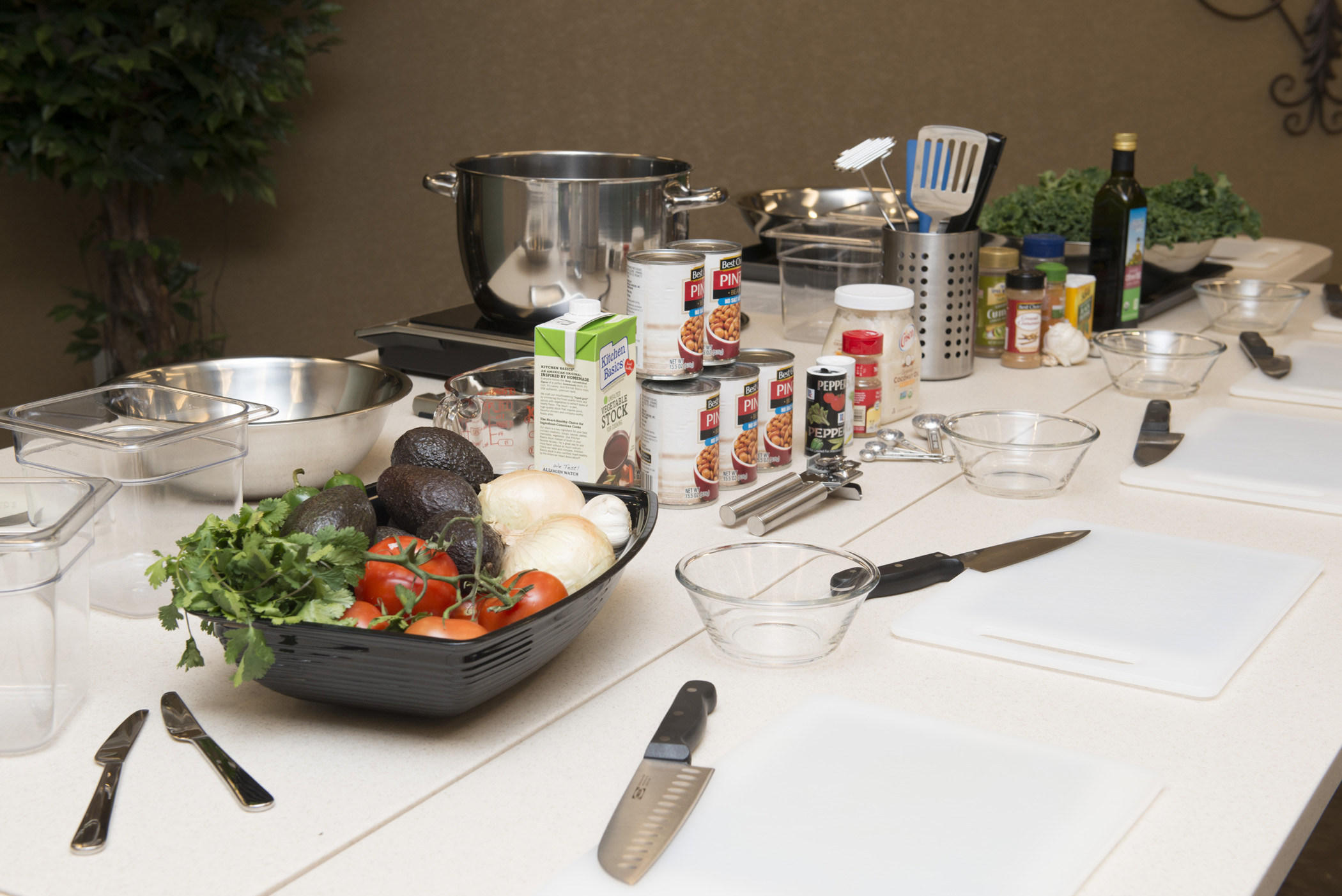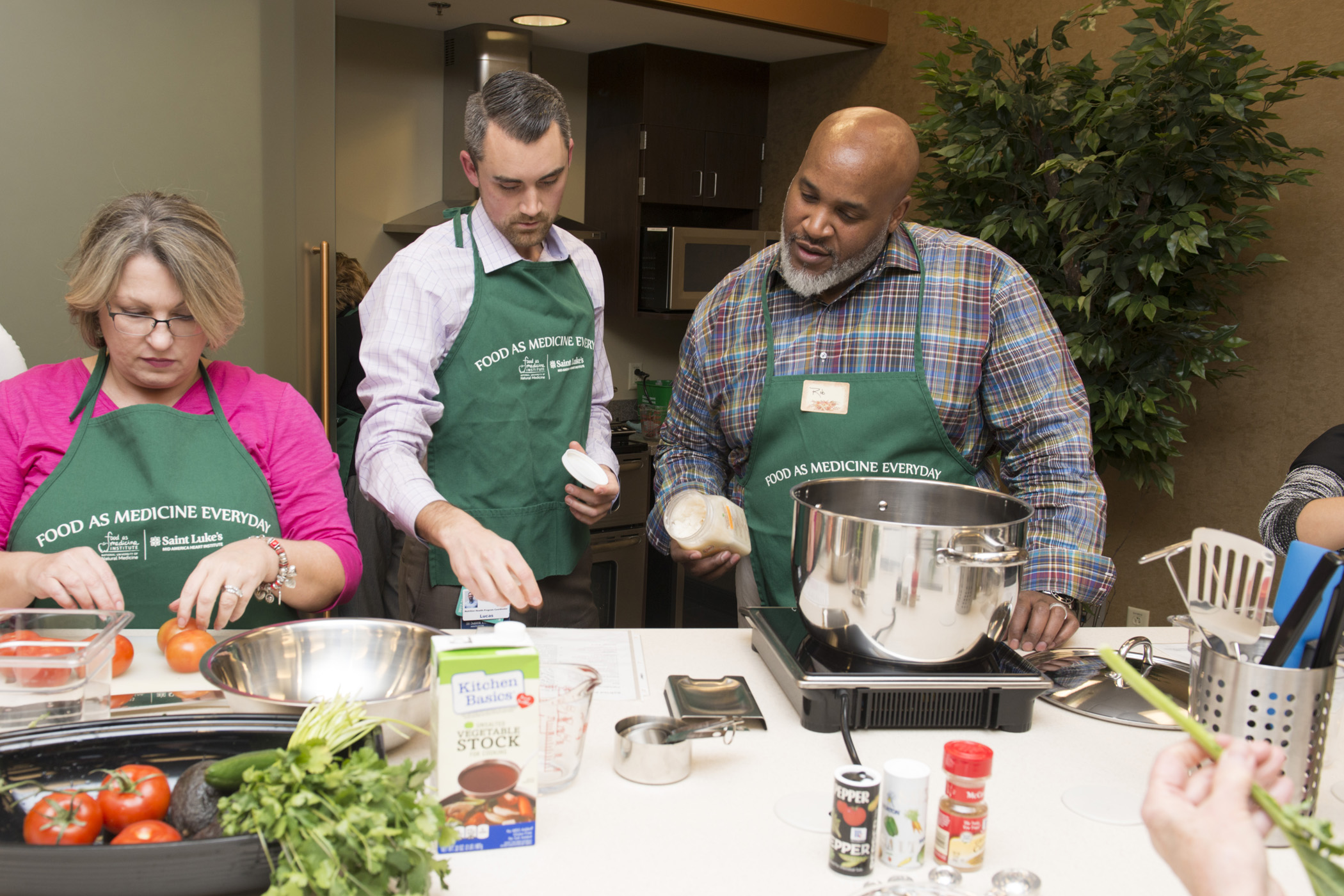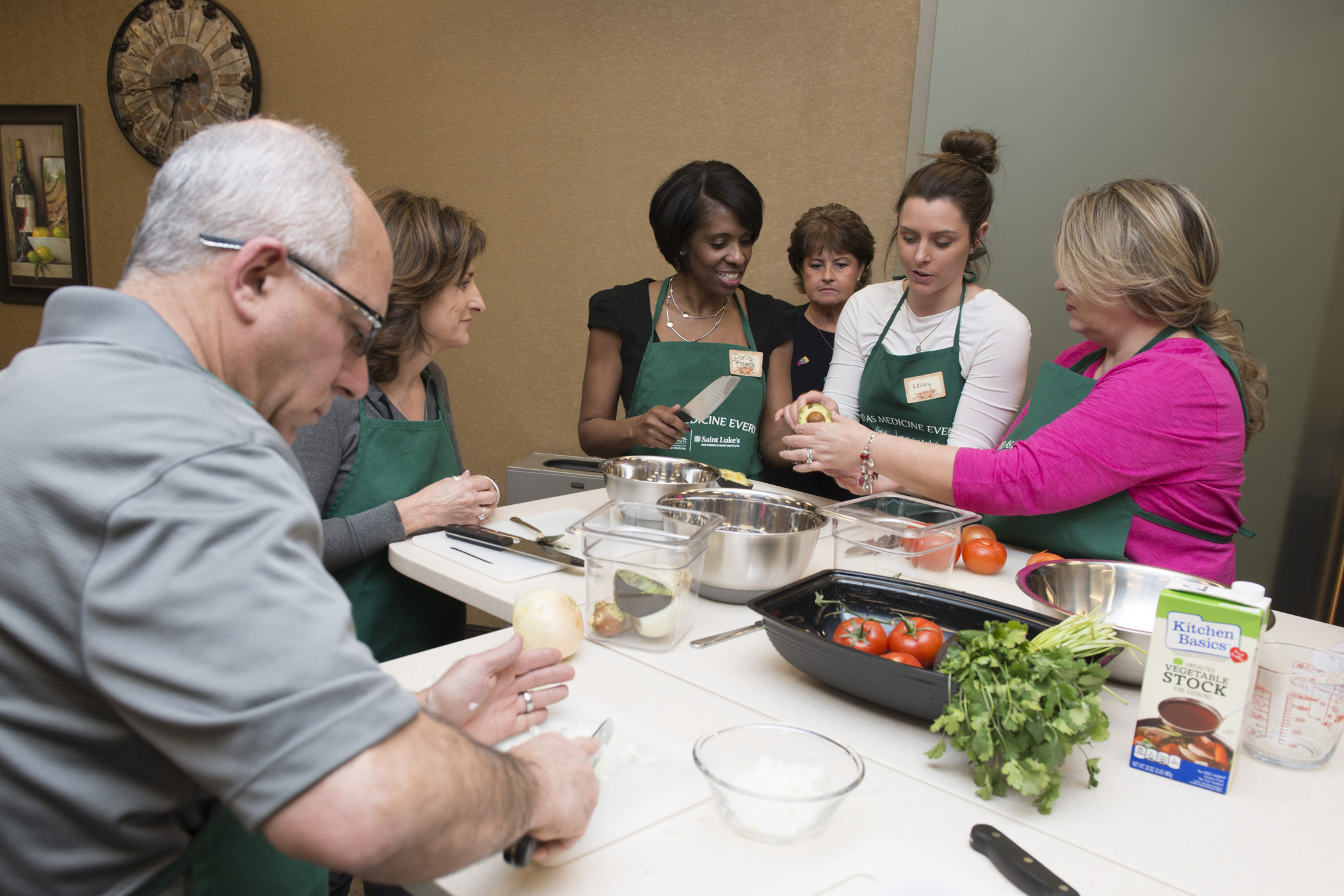 Testimonials
"This series was so much fun and practical. Not only do you learn about nutrition, but you also learn how to prepare food. I feel like I have the tools to be successful in making life style changes that will last."
– Heather, Lone Jack, MO
"As a trained Family Nurse Practitioner, I entered this course with a high level of nutrition and health knowledge.  The FAME course has succeeded in adding to my knowledge base as well as allowing for an opportunity to apply this education during the hands-on cooking segment."
– Alison, Shawnee, KS
"It was very beneficial when we cooked one of the FAME recipes as a class. It gave us a unique opportunity to put to use the healthy knowledge and techniques we learned from Lucas."
- Pat, Louisburg, KS