Food as Medicine Everyday (FAME) Program
Whole Foods for the Whole Family
Cook simple, tasty, and nutritious meals for your family with Saint Luke's evidence-based nutrition education.
Change Your Nutrition, Change Your Life
Food is powerful medicine. When used with a comprehensive health care plan, healthy dietary changes can have a positive and dramatic effect on the prevention and management of many chronic health conditions.
FAME Guiding Principles
Food as Medicine Everyday (FAME) education programs are offered through Saint Luke's Muriel I. Kauffman Women's Heart Center, which is a founding member of the Food as Medicine Institute Alliance.
The FAME program is built on six guiding principles:
Choose whole foods and low-processed foods 

Whole foods are foods that are not highly processed or altered, such as vegetables, fruits, whole grains, nuts, beans, wild fish, grass-fed beef, and eggs
Highly processed foods lack essential nutrients and fiber, causing deficiencies and chronic diseases

Develop a diverse, primarily plant-based diet 

Plants such as vegetables, fruits, nuts, seeds, legumes, and whole grains are nutrient-dense, fiber rich, and full of antioxidants that help reduce inflammation in the body

Include foods made from healthy animals 

Animals raised in their natural environment produce food that is more nutrient dense and less inflammatory
Choose grass-fed, organically raised meats over conventionally raised meats when available

Choose anti-inflammatory foods 

A personal diet high in added sugar and highly processed foods leads to inflammation
Inflammation can lead to the development of chronic diseases, such as heart disease and Type 2 diabetes

Understand individuals have unique food needs 

No one "diet" is right for everyone
Health history, lifestyle, and food sensitivities can all dictate unique individual food needs
Choose foods that make you feel energized

Care about food and food production 

Your food choices can either nourish you or increase your risk for disease
Understand where your food comes from and how the food is produced
Quality grown foods lead to quality health
---
Recipes
All recipes are PDFs.
Photos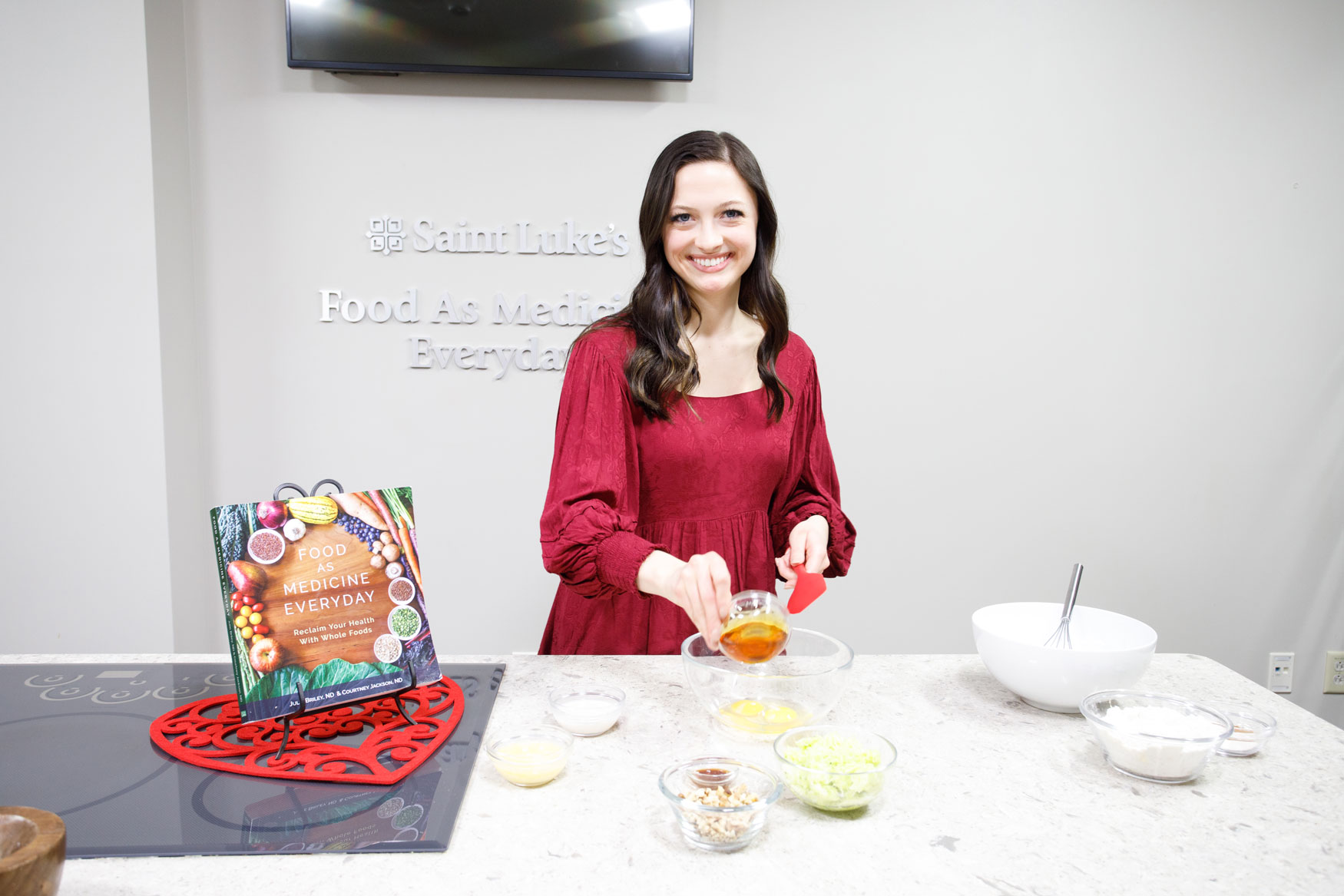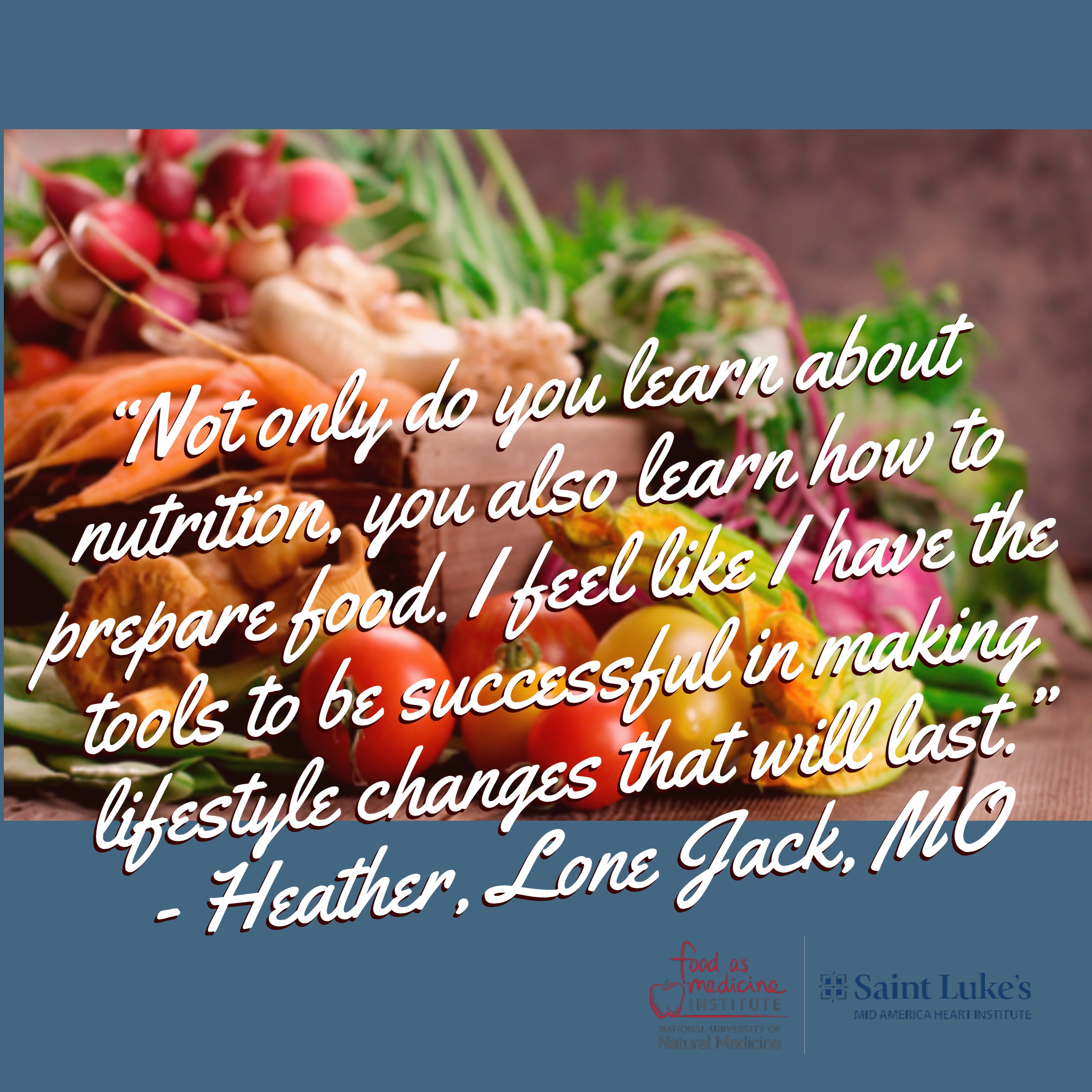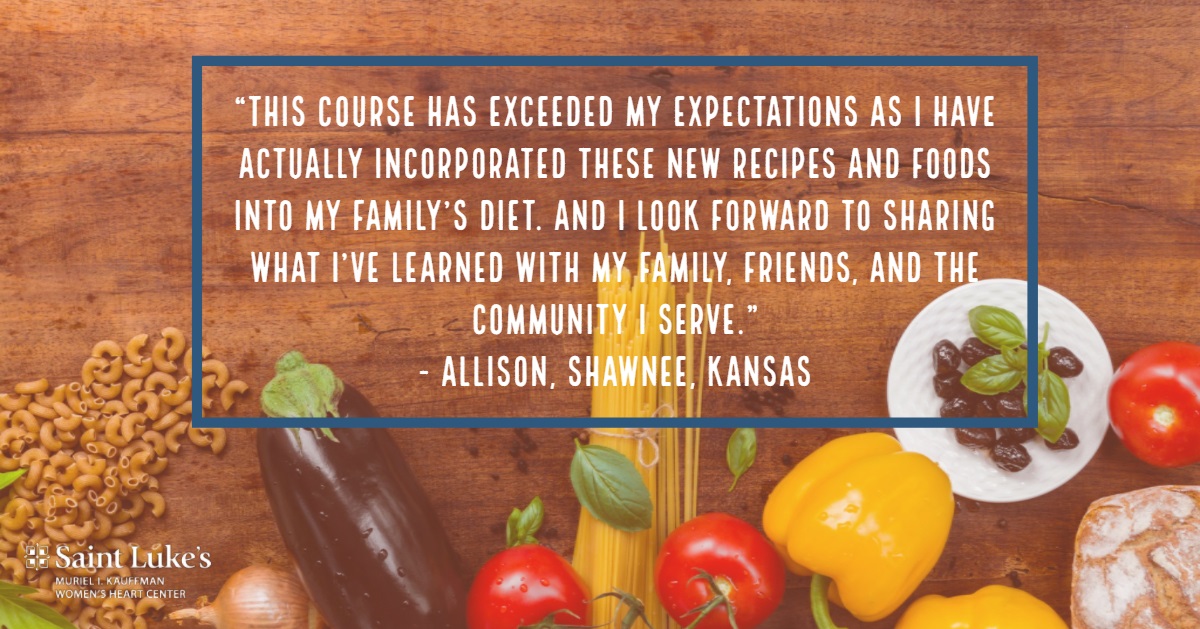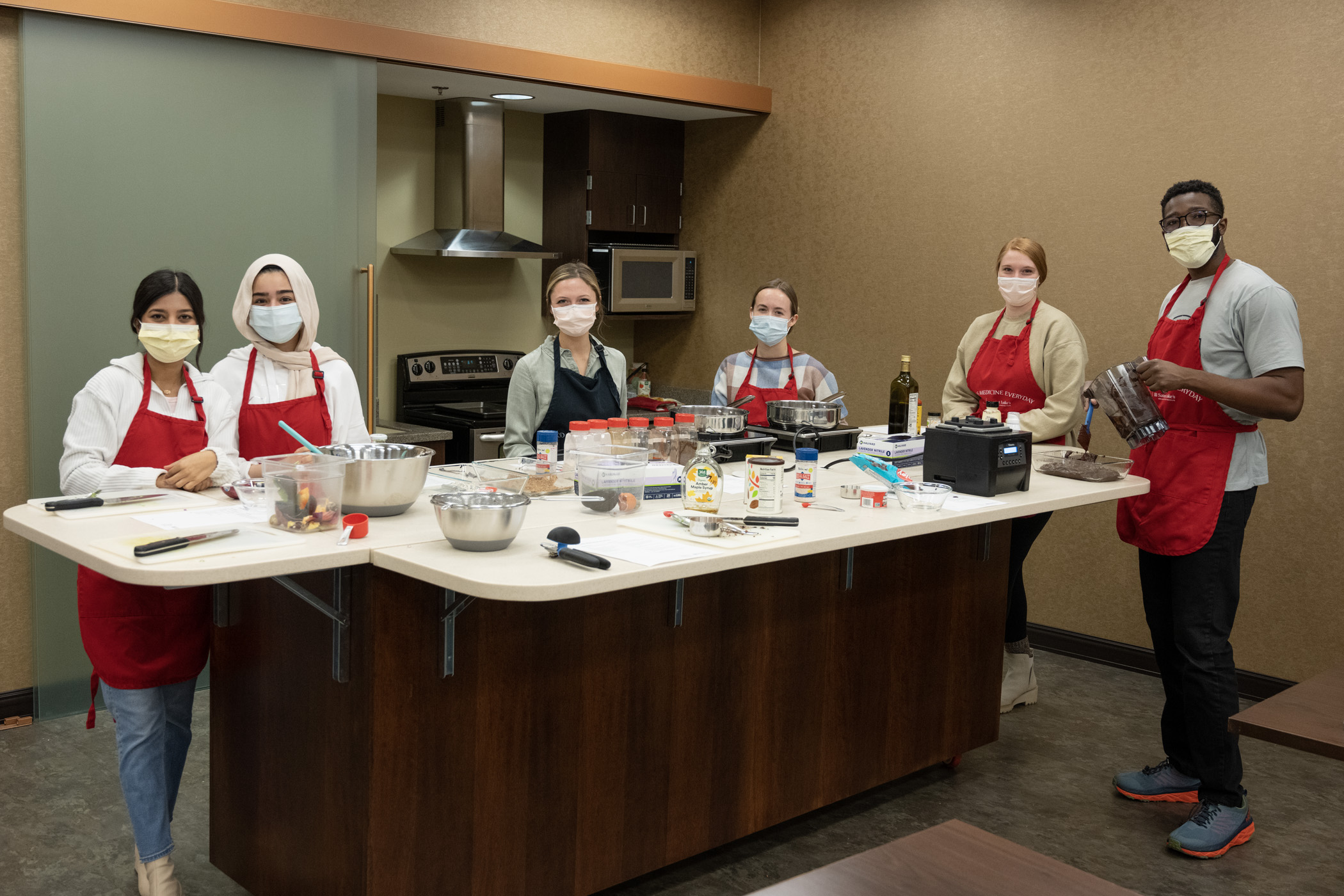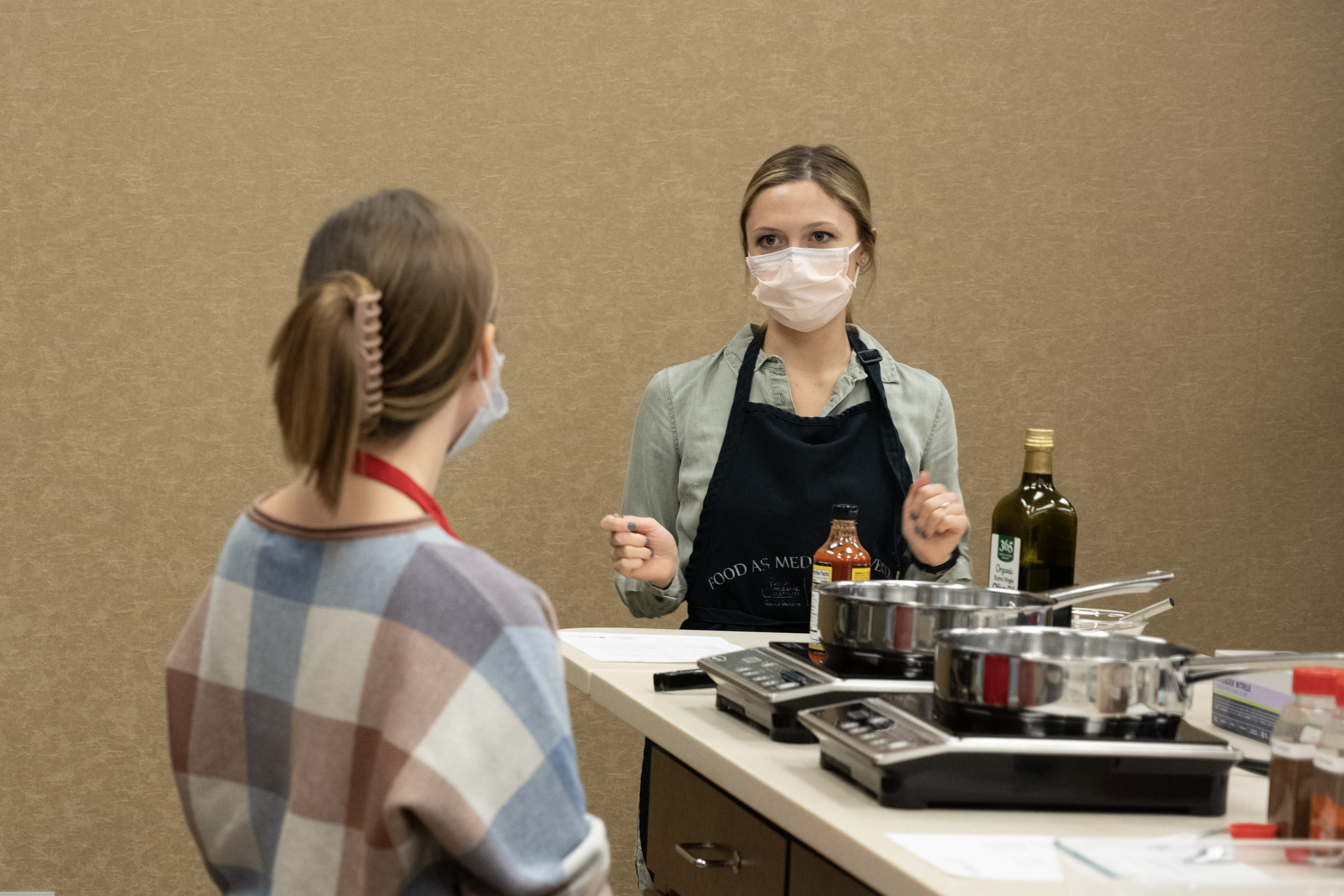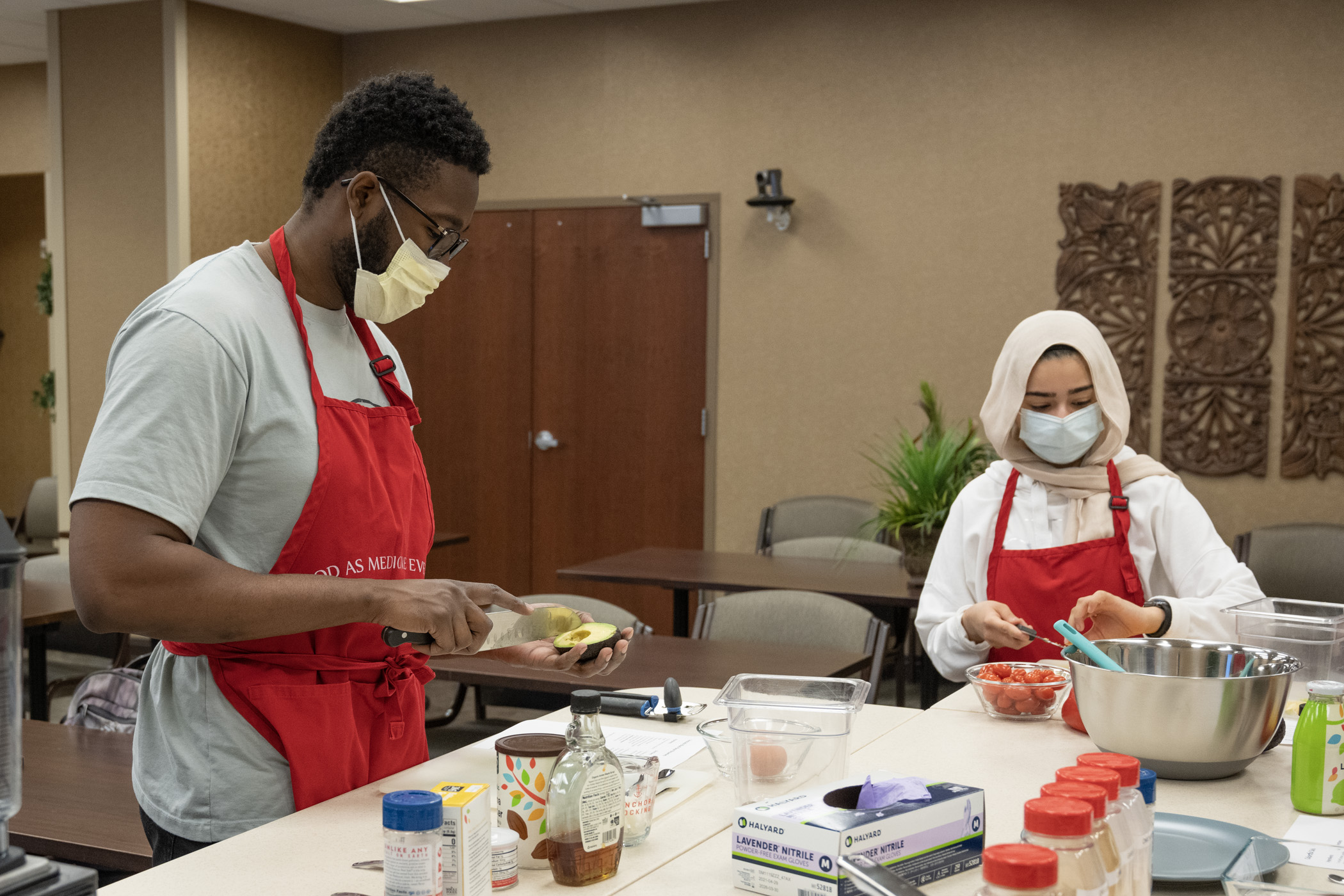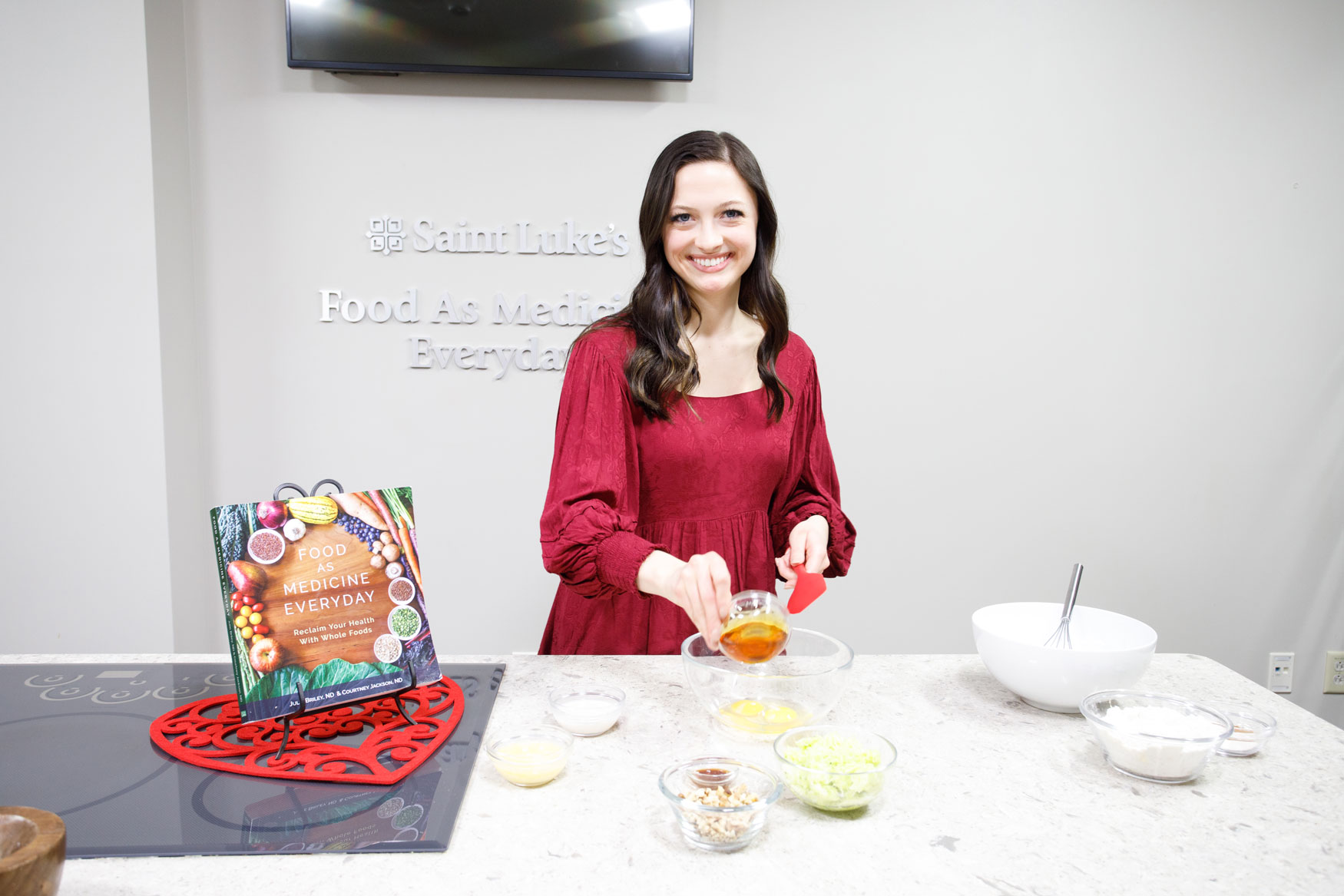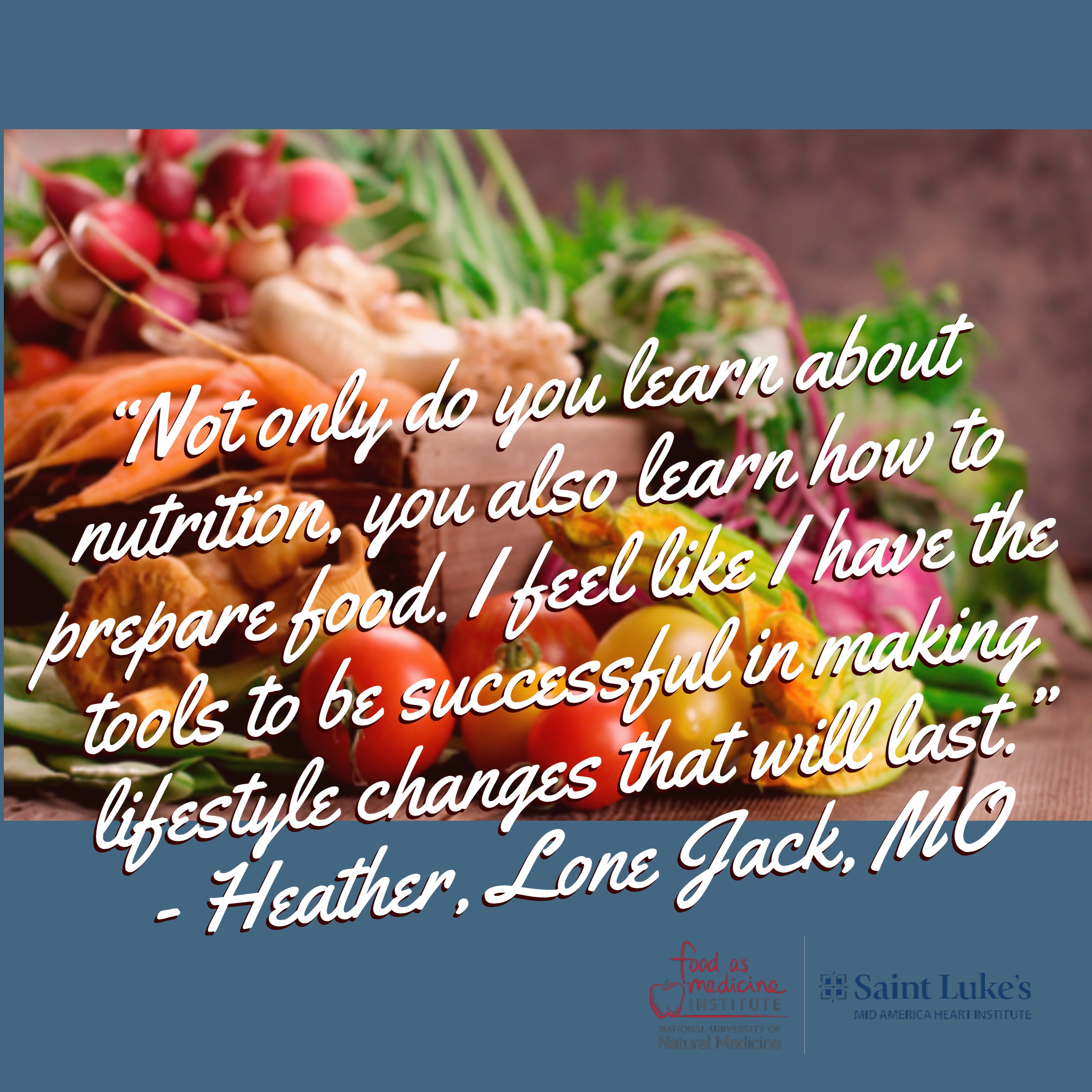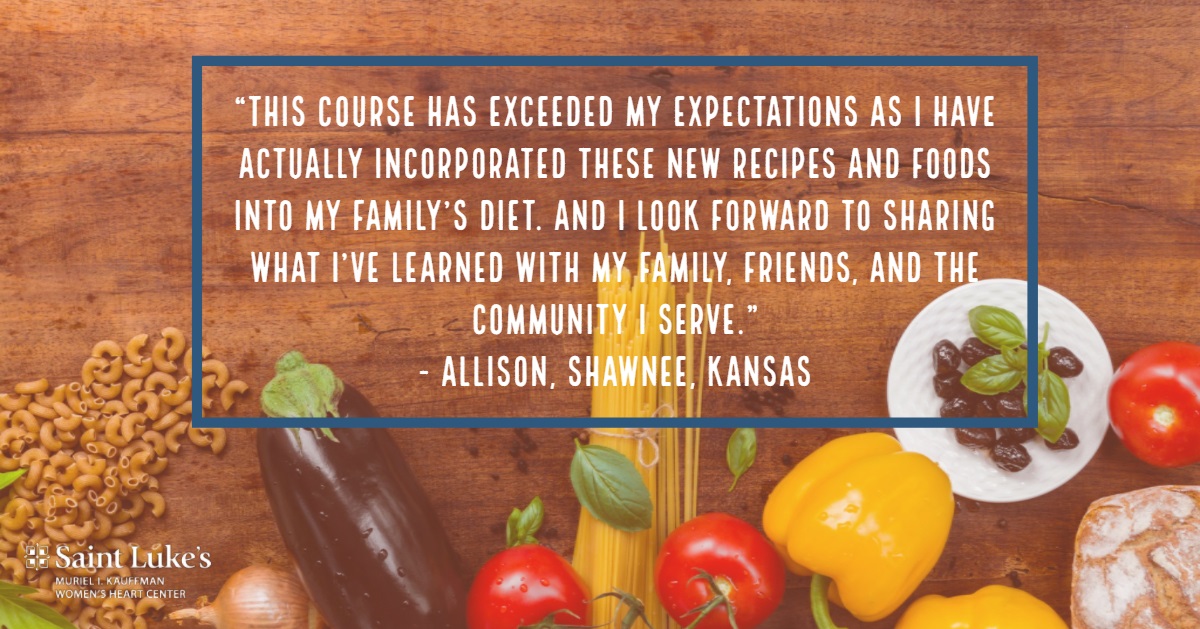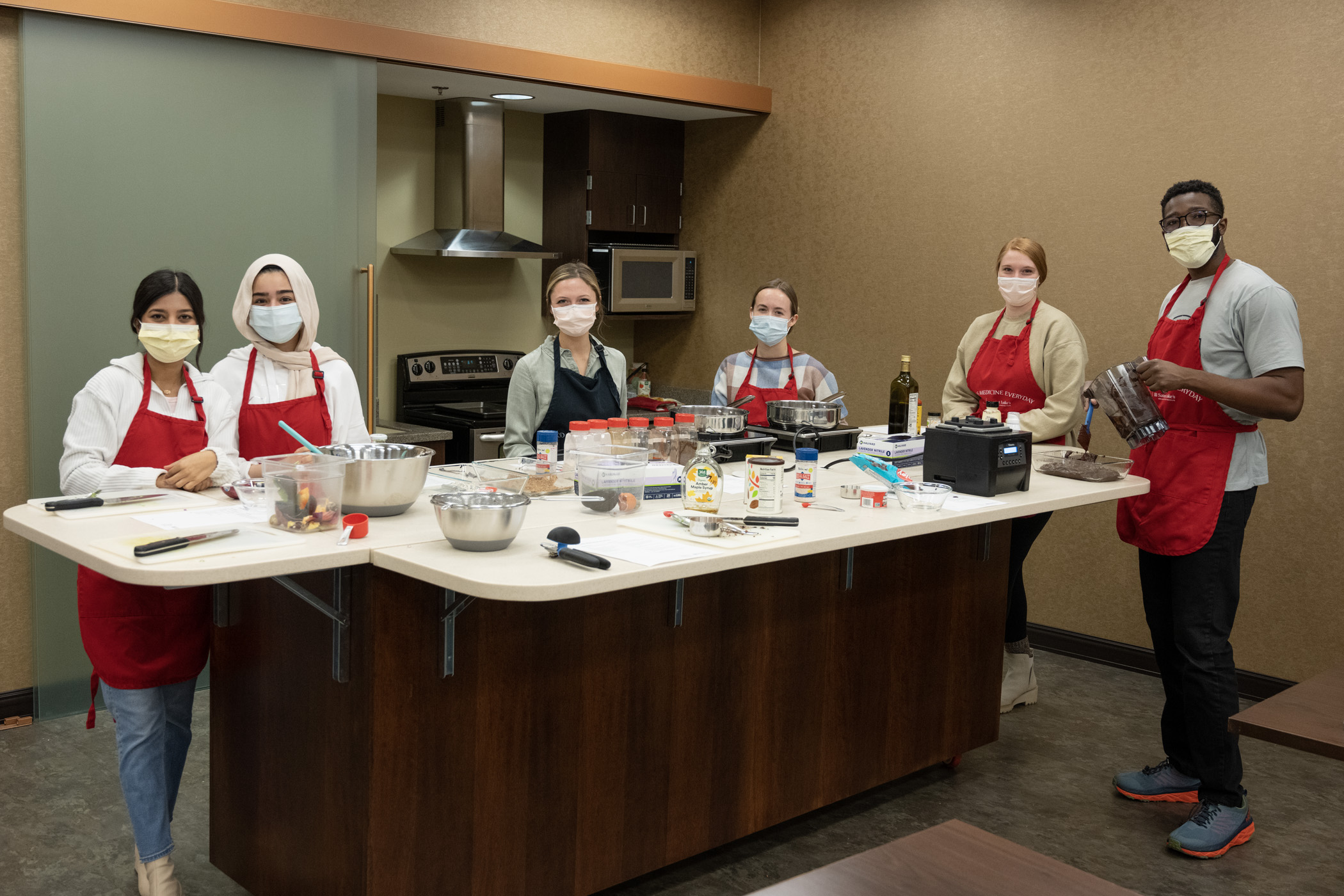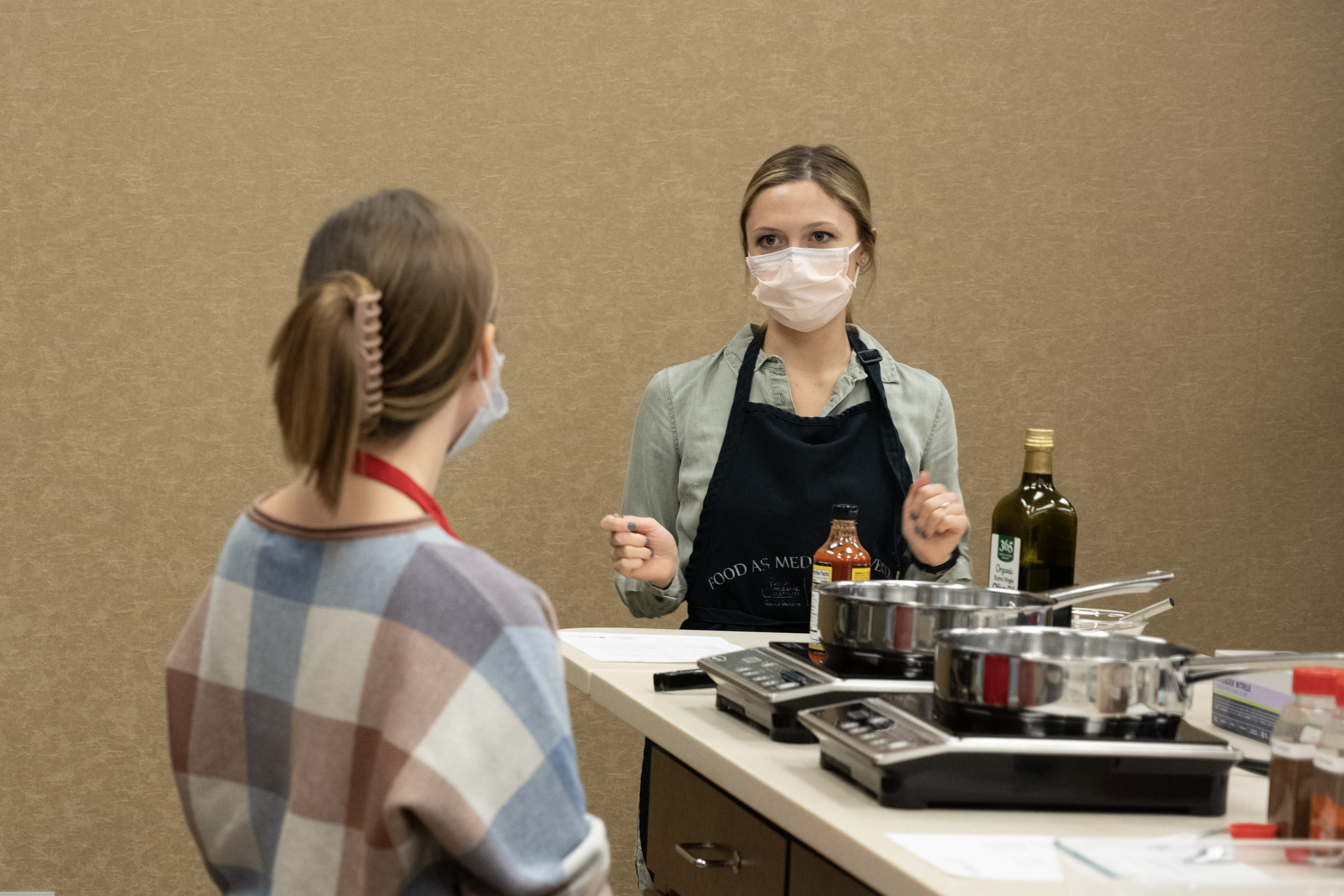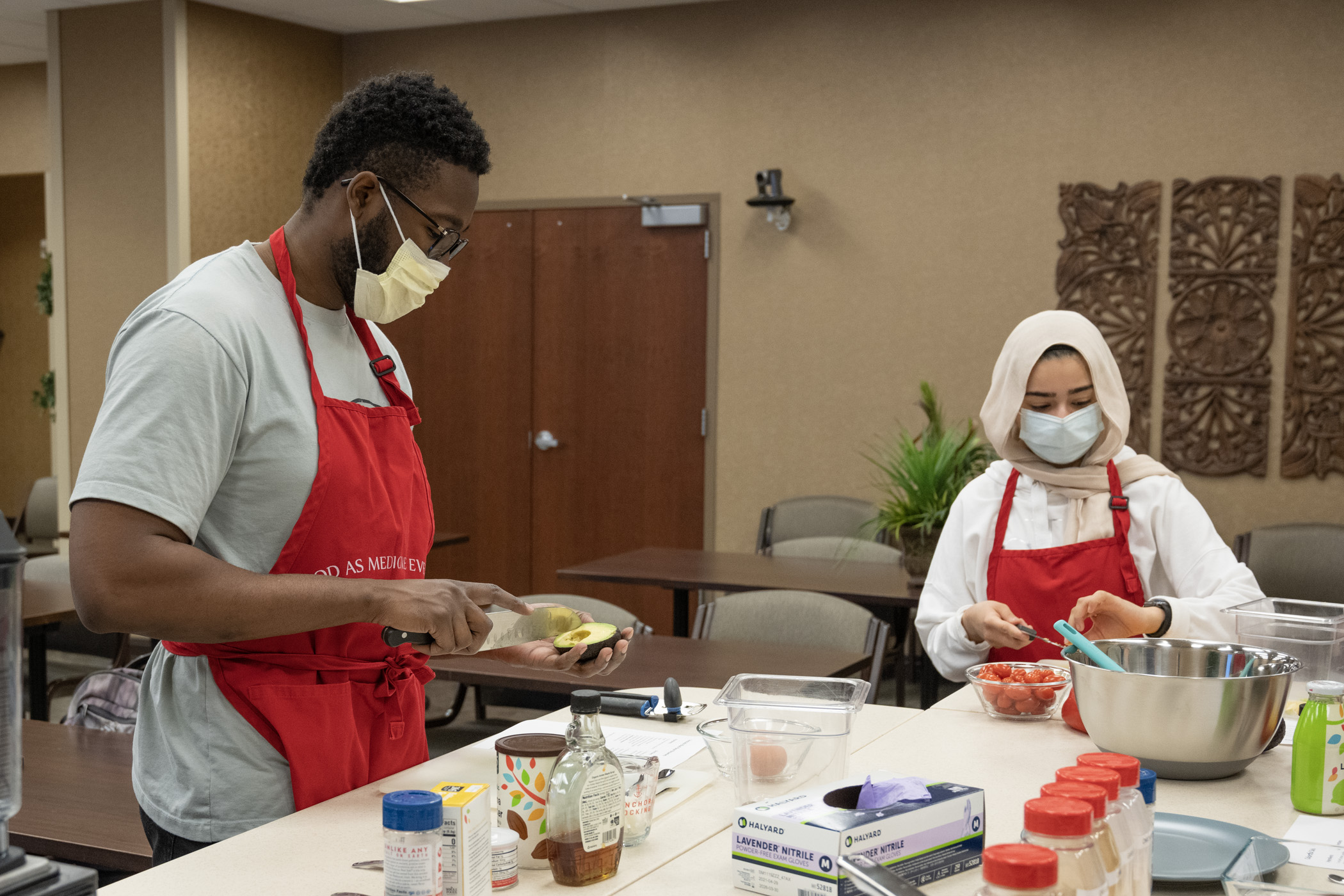 Testimonials
"This series was so much fun and practical. Not only do you learn about nutrition, but you also learn how to prepare food. I feel like I have the tools to be successful in making life style changes that will last."
– Heather, Lone Jack, MO
"As a trained Family Nurse Practitioner, I entered this course with a high level of nutrition and health knowledge.  The FAME course has succeeded in adding to my knowledge base as well as allowing for an opportunity to apply this education during the hands-on cooking segment."
– Alison, Shawnee, KS
"It was very beneficial when we cooked one of the FAME recipes as a class. It gave us a unique opportunity to put to use the healthy knowledge and techniques we learned from Lucas."
- Pat, Louisburg, KS
Location
Saint Luke's Muriel I. Kauffman Women's Heart Center
4401 Wornall Rd
Kansas City, MO 64111
Phone: 816-932-5784
Food as Medicine Feedback
Leave comments on our classes, tips for healthy eating, or send in your own healthy recipes.