HFpEF trial - Obesity medication proves effective in treating patients with heart failure
Presented by the lead author Mikhail Kosiborod, MD; Vice President, Research; Co-Director, Haverty Cardiometabolic Center of Excellence; Executive Director, Cardiometabolic Center Alliance; Ben McAllister, MD, Endowed Chair; and Professor of Medicine, University of Missouri–Kansas City
Dr. Kosiborod presented the main results of STEP-HFpEF trial during the opening late breaking clinical trial session at the European Society of Cardiology Congress (ESC Congress)—the world's largest cardiology conference—on Friday, August 25 in Amsterdam, Netherlands. The results have been published in the New England Journal of Medicine at the time of the presentation.
"To our knowledge, this is the first trial of its kind to specifically target obesity as a treatment strategy in patients with heart failure," Dr. Kosiborod said. "These findings will likely have a significant impact on clinical practice, especially since there are so few effective therapies for this patient group. Furthermore, the results of STEP-HFpEF should change the nature of the conversation about the role of obesity in heart failure from a coexisting condition to a root cause and a target for intervention."
STEP-HFpEF was a randomized, double-blind, placebo-controlled trial conducted at 96 sites in 13 countries across Asia, Europe, North America and South America. The trial recruited 529 patients with symptomatic heart failure with preserved ejection fraction (HFpEF) and obesity, with the goal of evaluating the effects of semaglutide, a potent GLP1 receptor agonist, versus placebo on heart failure-related outcomes and weight loss. Results showed that treatment with semaglutide led to large improvements in heart failure-related symptoms and physical function, reduced inflammation and resulted in greater weight loss compared with placebo.
Research
New England Journal of Medicine: Semaglutide in Patients with Heart Failure with Preserved Ejection Fraction and Obesity 
Nature: Semaglutide in Hfpef Across Obesity Class and By Body Weight Reduction: A Prespecified Analysis of the STEP-Hfpef Trial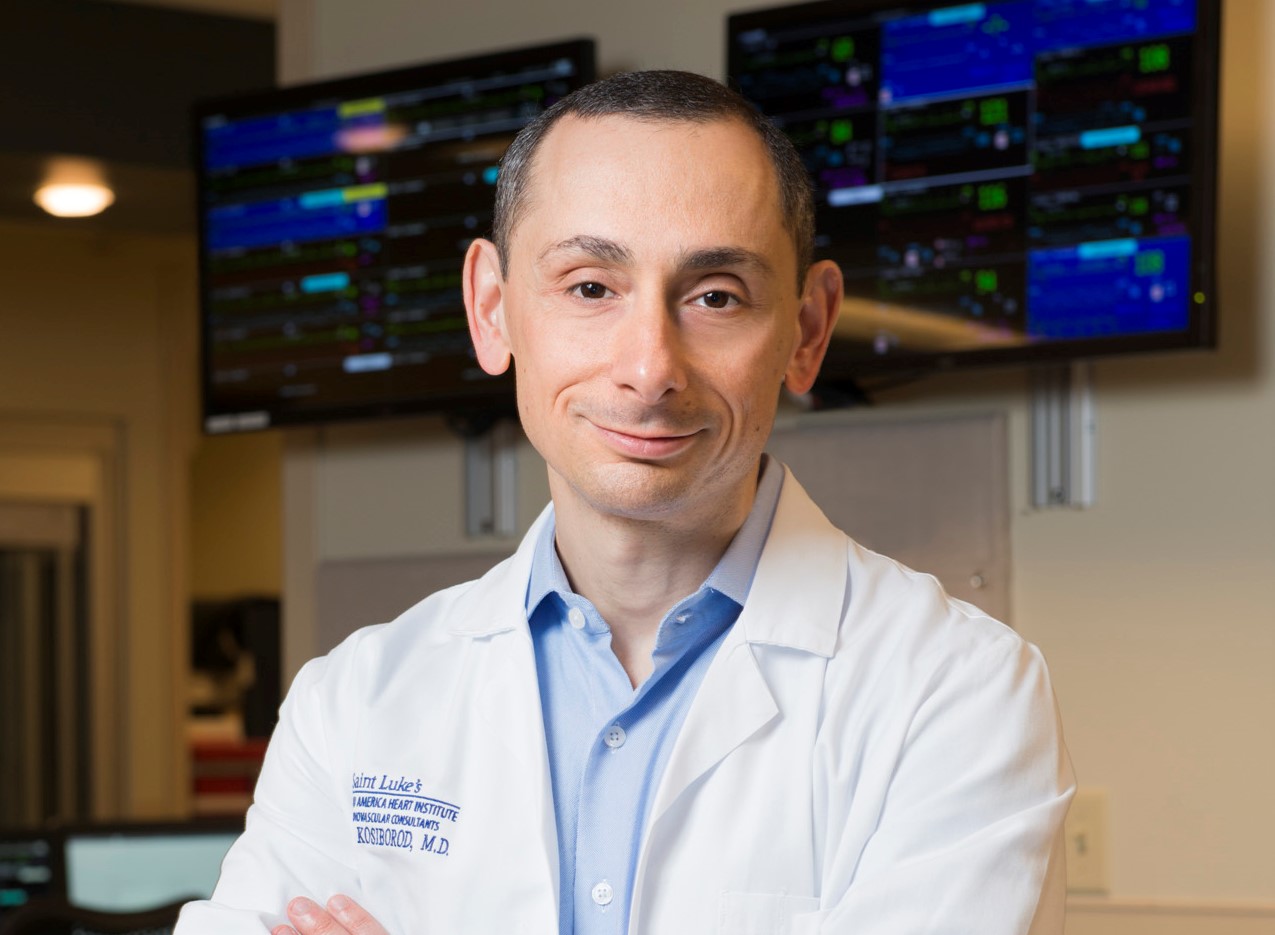 Learn more
About Saint Luke's Cardiovascular Research

Industry-Leading Clinical Research     
Clinical research is the foundation for improving patient care. Saint Luke's uses leading-edge research to advance cardiovascular medicine, always with the goal of benefiting the patient, continuously striving to improve outcomes and patients' quality of life.

Advancing Cardiovascular Medicine     
At Saint Luke's Mid America Heart Institute, our research programs span multiple key areas, including cardiac transplantation, electrophysiology, cardiac imaging, preventative cardiology, and cardiometabolic disease.

In addition to supporting clinical research, Saint Luke's has centers of cardiovascular excellence and core laboratories in cardiovascular outcomes and cardiometabolic research; health economics and technology assessment; intravascular imaging; and noninvasive imaging.

Our program is truly comprehensive, from preventive care to treating the most complex and serious conditions.

A Leader In Cardiovascular Research     
In recent years, Saint Luke's researchers have annually published more than 300 peer-reviewed scientific articles in well-respected medical journals such as the New England Journal of Medicine, Journal of American Medical Association, The Lancet, Circulation, and the Journal of the American College of Cardiology.

The Heart Institute serves as one of four designated data analytic centers for the American College of Cardiology and the National Cardiovascular Data Registry, and is leading multiple global trials across different therapeutic areas.

Significant Accomplishments In Research

Actively involved in more than 100 clinical trials
Pioneers in Interventional Cardiology

Leaders in Complex Coronary interventions

Developed the international standards for quantifying patient-centered outcomes

Development of the Kansas City Cardiomyopathy Questionnaire
Development of the Seattle Angina Questionnaire
Development of the Peripheral Artery Questionnaire

International, practice-changing ISCHEMIA Trial
Leaders in the field of Cardiometabolic Disease

Central in studying SGLT2 inhibitors—first entirely novel class of medication in the past two decades to be approved for the treatment of heart failure across the entire range of ejection fractions
Leading the Design and Execution of numerous clinical trials of SGLT2 inhibitors with impact for international guidelines and clinical practice: DEFINE HF, PRESERVED HF
EMBRACE-HF, DAPA-HF, DELIVER, EMPULSE
First-of-a-kind decentralized trial (CHIEF-HF)

Educating the next generation of clinicians and investigators

Advanced fellowships in all domains of cardiology
NIH-funded T32 in Cardiovascular Quality and Outcomes Research
Ben McCallister, MD, Clinical Scholar Program
About Saint Luke's Mid America Heart Institute

Saint Luke's Mid America Heart Institute offers some of the most comprehensive heart and vascular care in the nation. Ranked in the top 50 in the country for cardiology, heart, and vascular surgery by U.S. News & World Report, the experts at the Heart Institute use the latest technology, research, and innovations to treat the full range of cardiovascular services, from disease prevention to heart transplantation.

With more specialized physicians, more experience, and more innovative treatment options, the Heart Institute is the third hospital in the U.S. to achieve Comprehensive Cardiac Center certification from The Joint Commission. Saint Luke's is proud to help advance cardiovascular care in the nation.