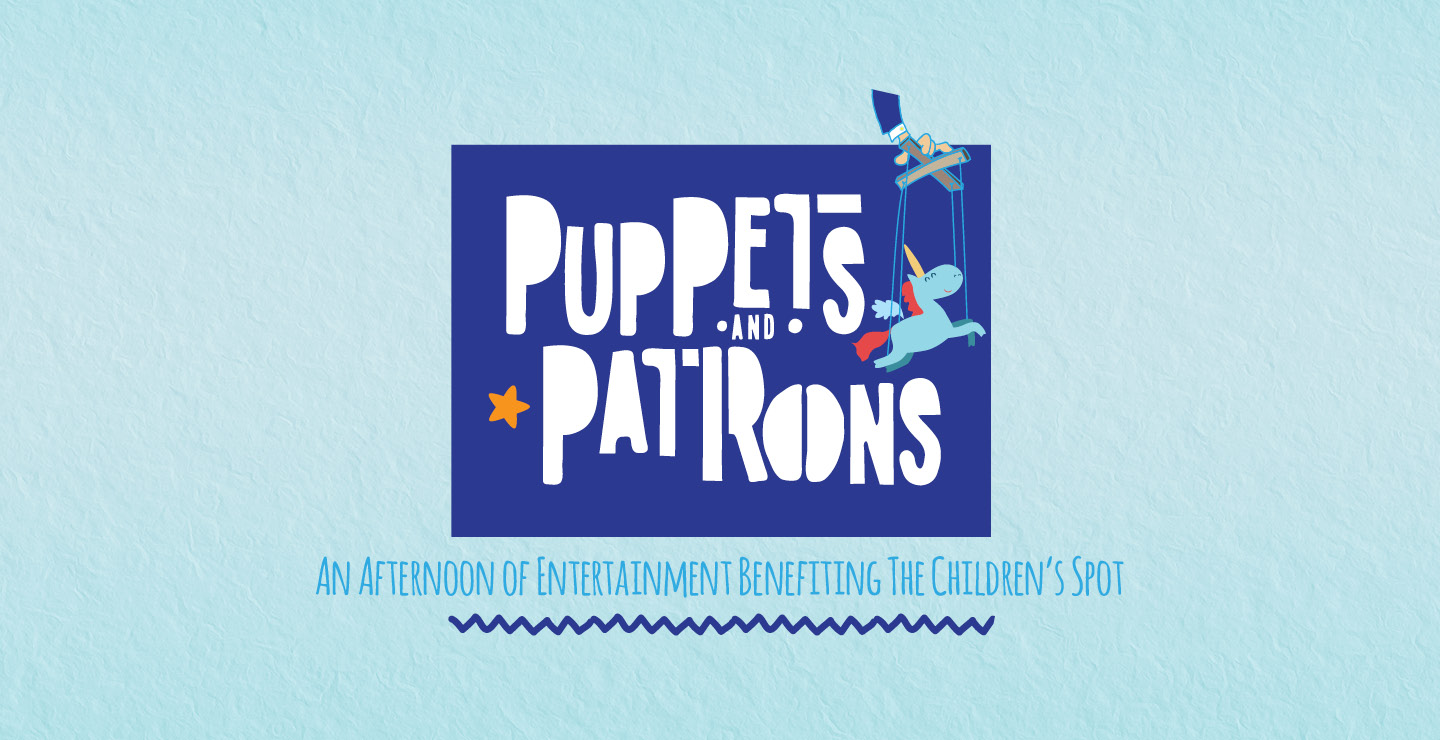 Celebrate The Children's SPOT
Puppets & Patrons is an online, family-friendly celebration that will feature a StoneLion Puppet Theatre presentation, puppet making, a silent auction, and other fun activities for the young and young at heart.
Every year, the therapists at The Children's SPOT offer high-quality care to more than 700 kids, helping them achieve independence and improve their quality of life as they prepare for kindergarten and beyond. Puppet play is often used at The SPOT to help children role play, learn, and overcome developmental challenges.
Proceeds from Puppets & Patrons will support the Guardian Angel Fund which is used for family scholarships and other important needs.
Contact Jennifer McBratney with questions at 816-932-5612 or jmcbratney@saintlukeskc.org.
Thank you to all of our Puppets & Patrons sponsors!
Support The Children's SPOT
Your generosity will help provide intensive rehabilitative therapy for local children so they can meet critical milestones.
Puppet Master
Tom and Starr Wagstaff
Puppet Intern
David and Laura Hall
Simon McGee and Anne Gagel
Puppet Agent
Blake Mathews and Michele Kilo
Cunningham, Mendolia, and Tutera Families
Chuck and Celeste Haas
Dickinson Family Charitable Foundation
Emil and Deandra Krug
Jason and Jennifer Wright
Paul and Amy Holewinski
Sally and Robert West
Puppet Apprentice
Dr. Brian Matthys and Dr. Molly Menser
---
Event Details
Location
Online event (link and further details to come)
Date
Sunday, Feb. 28
4:30 p.m.
Online auction
Wed., Feb. 24 – Wed., March 3
---
Committee Members
Alan Kastler
Janda Marvine-Nielsen
Matt McInnes
Molly Menser Matthys
Susannah Sotos
---
Advisory Board Members
Amie Bybee
Anne Gagel
Brady Myers
Elizabeth Wallace
Jason Wright
Jennie Carter
Kevin Bybee
Lauren Dowling
Mark Hammett
Sarah Jury
Kristen Schalekamp