Saint Luke's Marion Bloch Neuroscience Institute Leadership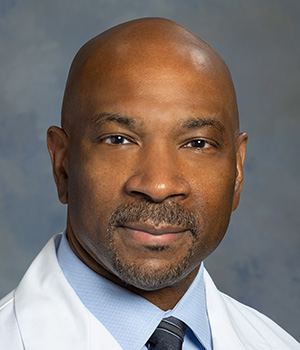 Carlos A. Bagley, MD, MBA     
Co-Director, Saint Luke's Marion Bloch Neuroscience Institute; Chief, Department of Neurosurgery; and Co-Chair, Saint Luke's Physician Group Neurosciences Division
Dr. Bagley, MD, MBA, is a fellowship-trained neurosurgeon specializing in spine. He earned his medical degree at the Duke University School of Medicine. Dr. Bagley completed a neurological surgery residency and spinal surgery fellowship at Johns Hopkins University. He received his Master of Business Administration from the University of North Carolina at Chapel Hill.
Dr. Bagley previously served as president of the Texas Association of Neurological Surgeons. He serves on the editorial review boards of numerous spine and neurosurgery journals, including Evidence-Based Spine-Care Journal, Global Spine Journal, and Neurosurgery. A leading clinical outcomes researcher, he is the author or co-author of more than 200 peer-reviewed publications in medical journals and is a frequent lecturer at national and international neurosurgical conferences. 
Sara Hocker, MD  
Co-Director, Saint Luke's Marion Bloch Neuroscience Institute; Chief, Department of Neurology; and Co-Chair, Saint Luke's Physician Group Neurosciences Division
Dr. Hocker is a professor of neurology specializing in neurocritical care. She earned her medical degree from the University of Kansas School of Medicine. Dr. Hocker completed a neurology residency at Loyola University Chicago Stritch School of Medicine and a neurocritical care fellowship at the Mayo Clinic. Prior to joining Saint Luke's, Dr. Hocker was a physician leader and practicing neurointensivist at the Mayo Clinic in Rochester, Minnesota.
Dr. Hocker is an active clinical researcher with more than 100 peer-reviewed articles in medical journals and is the author of two books. She is a reviewer for numerous neurology and critical care journals. She has made significant contributions to post-graduate medical education having previously developed and implemented a novel acute neurology simulation-based curriculum, the first of its kind at the time of development.  
Together, our two directors are dedicated to clinical and outcomes research in the field of neuroscience. They lead an equally passionate multidisciplinary team of physicians, nurses, therapists, and other health care professionals who provide care to patients with neurological injuries and disorders throughout Kansas City and beyond.
Program leadership
The Neuroscience Institute is made up of condition-based centers of excellence that are headed by neuroscience experts dedicated to providing industry-leading, patient-centered care.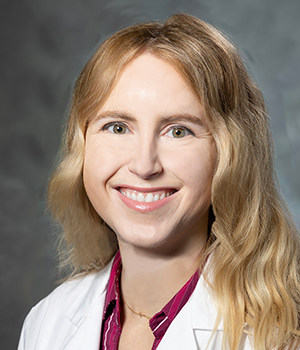 Megan Baumgardner, DO
Medical Director, Cognitive Neurology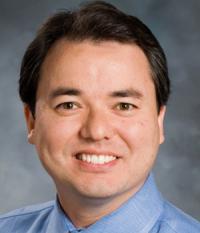 John Croom, MD  
Medical Director, Comprehensive Level 4 Epilepsy Center
Sarah Gibbons, DO  
Medical Director, Comprehensive Headache and Concussion Program
Jason Graff, MD  
Medical Director, Sleep Disorders 
Kristen Lewis, AuD  
Director of Clinical Services, Saint Luke's Hospital Midwest Ear Institute 
Karin Olds, MD  
Medical Director, Comprehensive Stroke Program
Matthew Casey Martinez, MD  
Medical Director, Rehabilitation Services 
Growing the Neuroscience Institute
Saint Luke's is a leader in exceptional care and outcomes thanks to the generous commitment of community leaders and philanthropists who support our efforts. Saint Luke's has been honored to receive $25 million from the Marion and Henry Bloch Family Foundation to support expanded programming and internationally recognized outcomes research. In honor of their generosity and years of support, the Neuroscience Institute was renamed Saint Luke's Marion Bloch Neuroscience Institute in 2013.
Return to the Saint Luke's Marion Bloch Neuroscience Institute