Saint Luke's Cushing Hospital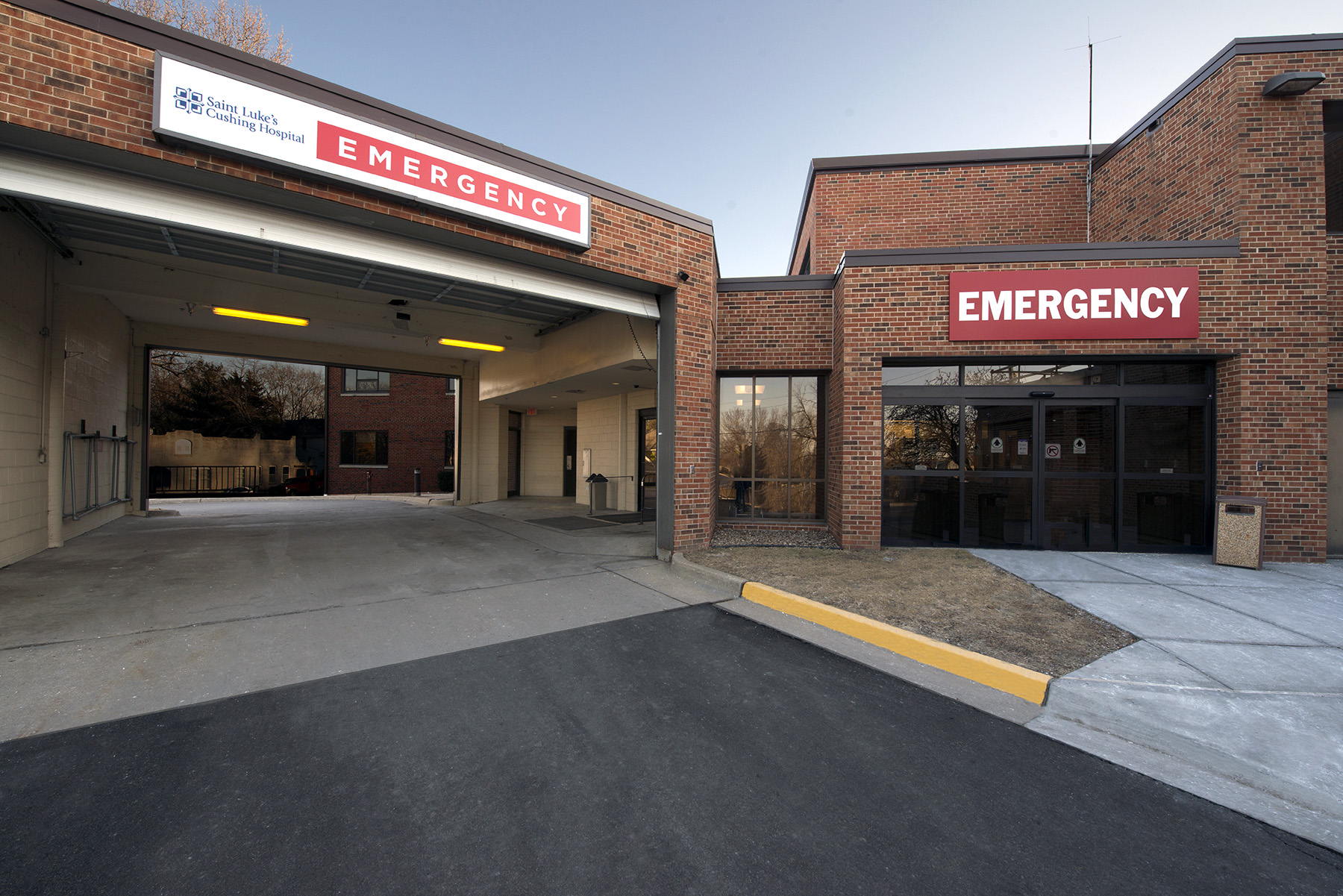 711 Marshall St
Leavenworth, KS 66048
913-684-1100
Saint Luke's Cushing Hospital is a health care facility serving Leavenworth County, Kansas.
In 1894, Harriett Cushing established Cushing Memorial Hospital, now known as Saint Luke's Cushing Hospital. Saint Luke's Cushing continues the tradition of providing top-quality health care in a convenient location for residents of Leavenworth, Lansing, Basehor, and surrounding communities.
At Saint Luke's Cushing Hospital, we're committed to providing the best care available for our community.
Patients have access to streamlined, state-of-the-art emergency, inpatient, and diagnostic services from emergency physicians and experienced registered nurses and staff. Patients in Cushing's Emergency Department also have access to heart and stroke protocols developed by Saint Luke's Mid America Heart Institute and Saint Luke's Marion Bloch Neuroscience Institute.
LEADERSHIP
Adele Ducharme, Chief Executive Officer
Erin Parde, Chief Financial Officer
Amy Brummer, Chief Nursing Officer
Patrick Altenhofen, Vice President, Operations
---
PATIENT INFORMATION
Compliance and Relevant Forms
Medical information about you and your health is personal, and we're committed to protecting it.
Patient Rights and Responsibilities
Saint Luke's Health System complies with applicable Federal civil rights laws and does not discriminate on the basis of race, color, national origin, age, disability, or sex. View patient rights and responsibilities.
Language assistance services, free of charge, are available to you. Call 816-932-6145.
Nominate a Nurse
Nominate an extraordinary nurse for a DAISY Award.