Rockhill Orthopaedic Specialists treat most conditions or traumas that cause dysfunction between the ligaments, tendons, muscles, joints, and bones of your hands or wrists, which can negatively impact quality of life.
Your hands and wrists are necessary tools that enable you to work, play, and perform everyday activities. Since the hand, wrist, and forearm are complex and delicate structures and function as a single unit, it is critical to properly diagnose and treat any dysfunction.
Given the complex nature of the hand and wrist, specialized care and expertise are especially important, which is why our hand and wrist specialists are dedicated to examining, diagnosing, and developing customized treatment plans to meet the individual needs of our patients. Our goal is to alleviate discomfort, restore function and mobility, and improve your quality of life.
We offer a wide range of treatment options, compassionate care and the technical expertise necessary to tailor a custom treatment plan to include both non-operative and operative care of the hand and wrist. In cases where surgery is necessary, we offer the latest, state-of-the-art procedures, including both open and endoscopic carpal tunnel release, ligament reconstruction of the hand and upper extremities, as well as microsurgery, which allow us to provide the best outcomes as possible and the quickest recovery times for our patients. Though we remain at the forefront of the latest advances in our field, we never lose sight of the importance of optimizing patient outcomes above all else.
Hand and wrist conditions we treat:
Boxer's fracture
Colles fractures
Distal radius fracture (broken wrist)
Dupuytren's disease
Fractures of the finger
Fractures of the hand (metacarpal fractures)
Ganglion cysts of the hand
Scaphoid fractures
Thumb ulnar collateral ligament (UCL) injury
Triangular fibrocartilage complex (TFCC) tears
Wrist sprain
Lateral epicondylitis (tennis elbow)
Medial epicondylitis (golfer's elbow)
Thoracic outlet syndrome
Wrist Procedures we perform:
Carpal tunnel release (open technique)
De Quervain's release
Digital nerve repair
Distal radius fracture repair with volar plate
Endoscopic carpal tunnel release
Finger fracture fixation
Finger joint fusion (DIP joint)
Ganglion cyst removal
Scaphoid fracture open reduction and internal fixation (ORIF)
Wrist arthroscopy
Wrist fusion (total wrist arthrodesis)
Providers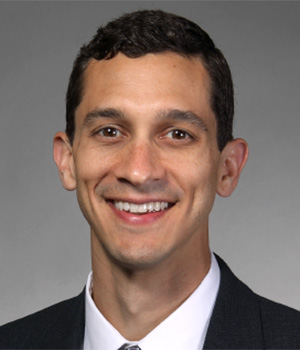 Christopher J Maugans, MD
Surgery (Hand)
,
Hand, Upper Extremity and Microvascular Surgery
,
Orthopedics