Saint Luke's Hospital of Kansas City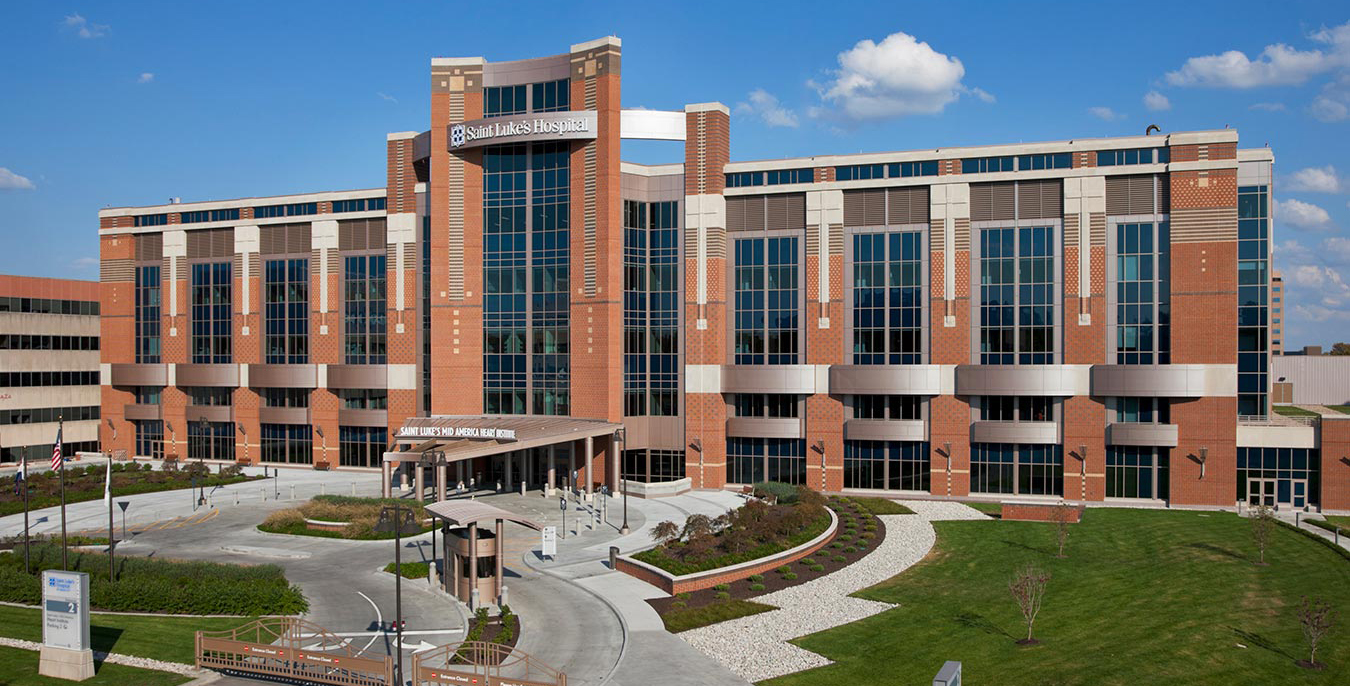 4401 Wornall Rd
Kansas City, MO 64111
816-932-2000
Billing: 816-932-5678
Gift Shop: 816-932-2050
Spiritual Wellness: 816-932-2180
Volunteer Services: 816-932-2183
Saint Luke's Hospital of Kansas City is one of the largest faith-based care hospitals in the region—offering many specialized programs and services. Our network of more than 600 physicians represents more than 60 medical specialties.
Saint Luke's Hospital has been recognized by U.S. News & World Report as one of the elite hospitals in the nation. It is nationally ranked in one specialty for 2021-22 and recognized in 20 types of care.
Saint Luke's Hospital has received Magnet Recognition since 2004, affirming our dedication to nursing excellence and quality patient outcomes. This credential is the highest honor an organization can receive for professional nursing practice.
Saint Luke's Hospital is a primary teaching hospital for the University of Missouri–Kansas City School of Medicine, which includes a physician residency program.
LEADERSHIP
Jani Johnson, Chief Executive Officer
Marshaun Butler, Chief Operating Officer
Amy Nachtigal, Chief Financial Officer
Jason Purcell, Chief Nursing Officer
---
PATIENTS & VISITORS
Parking and maps
Free parking is available for all patients and visitors. View our campus map (PDF).
Visiting guidelines
Visitors are permitted every day from 6 a.m. to 8 p.m. Overnight stays are not permitted except in limited circumstances.
For more information, please review our detailed visitor guidelines.
Smoking Policy
All Saint Luke's Health System locations are smoke-free environments—inside and outside. The use of tobacco, marijuana, electronic cigarettes, and vapes is prohibited in all buildings, parking garages, and surrounding grounds of our hospitals and facilities.
Dining options
Broadway Dining, located on Level 1, is the hospital's main cafeteria. Jo' N Go, located near Broadway Dining, offers drinks, as well as limited grab-and-go items, salads, fruit, sandwiches, and fresh bakery items. Vending machines are available 24/7 throughout the hospital.
Sending mail/flowers
To ensure prompt delivery, mail and flowers should be addressed using the patient's full name and room number.
Gift shop
Located on the first floor of the main hospital, the gift shop has greeting cards, fresh flowers, magazines, gift items, and personal items. Due to COVID-19 and visitor restrictions, gift shop hours vary. For questions or more information, call 816-932-2050.
Spiritual Wellness
Chaplains are available by calling Spiritual Wellness at 816-932-2180. The chapel is located on the hospital's main floor and is always open for patients, families, and staff. If the use of the chapel for special rites or worship would be helpful, please contact Spiritual Wellness. All worship services are televised throughout the hospital on channel 18.
---
PATIENT INFORMATION
Insurance Accepted
Financial Assistance
Billing
Patient advocate
The Saint Luke's Hospital Patient Advocate Department serves as a liaison between patients, their families or representative(s), and the hospital. To reach the patient advocate, call 816-932-2328. The advocate will typically respond to your concern within one business day.
Patient rights and responsibilities
Quality patient care is a primary concern of Saint Luke's Health System. The goal of patient rights and responsibilities is to improve care, treatment, services, and outcomes by protecting and promoting each patient's rights. View patient rights and responsibilities.
Language assistance services, free of charge, are available to you. Call 816-932-6145.
Preparing for your visit
Learn more about what to expect during your stay, safety and security, patient satisfaction, advance directives, and privacy. Learn how to access your medical records.
Saint Luke's Nurses
Saint Luke's nurses contribute to patient care in immeasurable ways, which you can see highlighted in our various social media channels:
If you would like to nominate a nurse for the amazing care that they provided, please submit a Daisy nomination today.