Saint Luke's Hospital of Kansas City Crittenton Children's Center
Warning. message
COVID-19
: Saint Luke's is temporarily limiting visits to patients at all emergency rooms and hospitals. 
Learn more.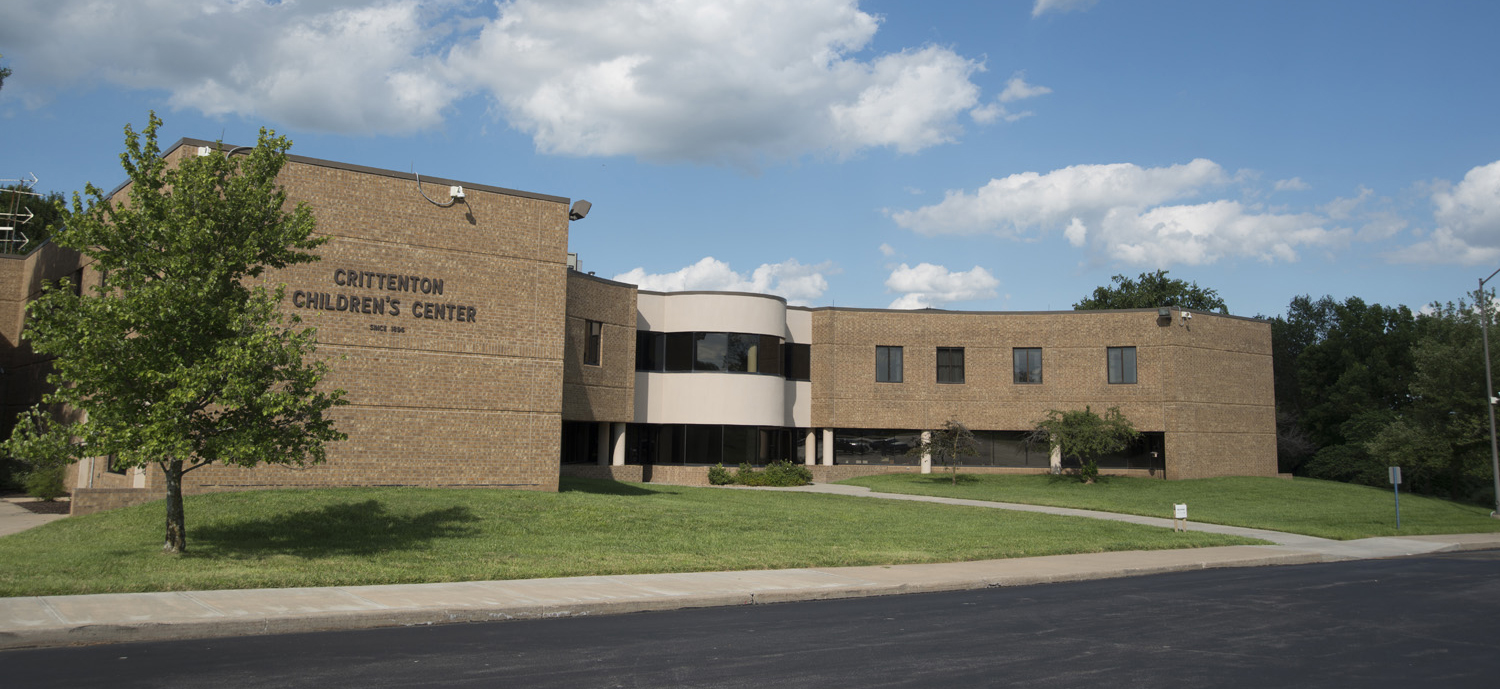 10918 Elm Ave
Kansas City, MO 64134


816-765-6600
Admissions: 816-765-6600
Billing: 816-767-4285
Spiritual Wellness: 816-765-6600
Volunteer Services: 816-767-4124
Since 1896, Saint Luke's Hospital of Kansas City Crittenton Children's Center has served as the region's premier psychiatric care provider for children, adolescents, and their families.
The Crittenton difference:
Provides more actively practicing, board-certified psychiatrists than any other similar facility in the region
Uses multiple evidence-based therapy interventions to ensure the best outcomes for patients
Trauma Smart program is a highly-successful, early-childhood trauma intervention program designed to help heal children 3-5 years of age
Licensed as a psychiatric hospital by the Missouri Department of Health and Senior Services
Licensed as a Child Placing Agency and Residential Child Care Agency by the Missouri Department of Social Services-Children's Division
Mentorship program provides role models to give emotional support and help teens develop the life and social skills they need to thrive as adults
---
PATIENTS & VISITORS
Visiting guidelines
Saint Luke's is immediately instituting a temporary "No Visitors" rule at Crittenton Children's Center. The only exemption will be during patient discharge. At that time, one parent or guardian will be allowed on campus. 
In addition, all social and recreational outings will be temporarily canceled or postponed to further limit community exposure. Essential appointments off campus, such as medical appointments, will continue. 
Telephone calls are important to each child's progress in treatment and are encouraged.
Suggested calling hours are:
Monday – Friday: 5:30 – 9:30 p.m.
Saturday and Sunday: 9 a.m. – 9 p.m.
Spiritual Wellness
A chaplain consult can be requested through your child's doctor or therapist or by calling the chaplain at 816-765-6600.
---
PATIENT INFORMATION
Insurance Accepted
Financial Assistance
Billing
Patient advocate
The Patient Advocate serves as a liaison between patients, their families or representative(s), and the hospital. To reach the patient advocate, call 816-765-6600.
Patient rights and responsibilities
Quality patient care is a primary concern of Saint Luke's Health System. The goal of patient rights and responsibilities is to improve care, treatment, services, and outcomes by protecting and promoting each patient's rights.
Saint Luke's Health System complies with applicable Federal civil rights laws and does not discriminate on the basis of race, color, national origin, age, disability, or sex. View patient rights and responsibilities.
Language assistance services, free of charge, are available to you. Call 816-932-6145.