Celebrating 1,000 Heart Transplants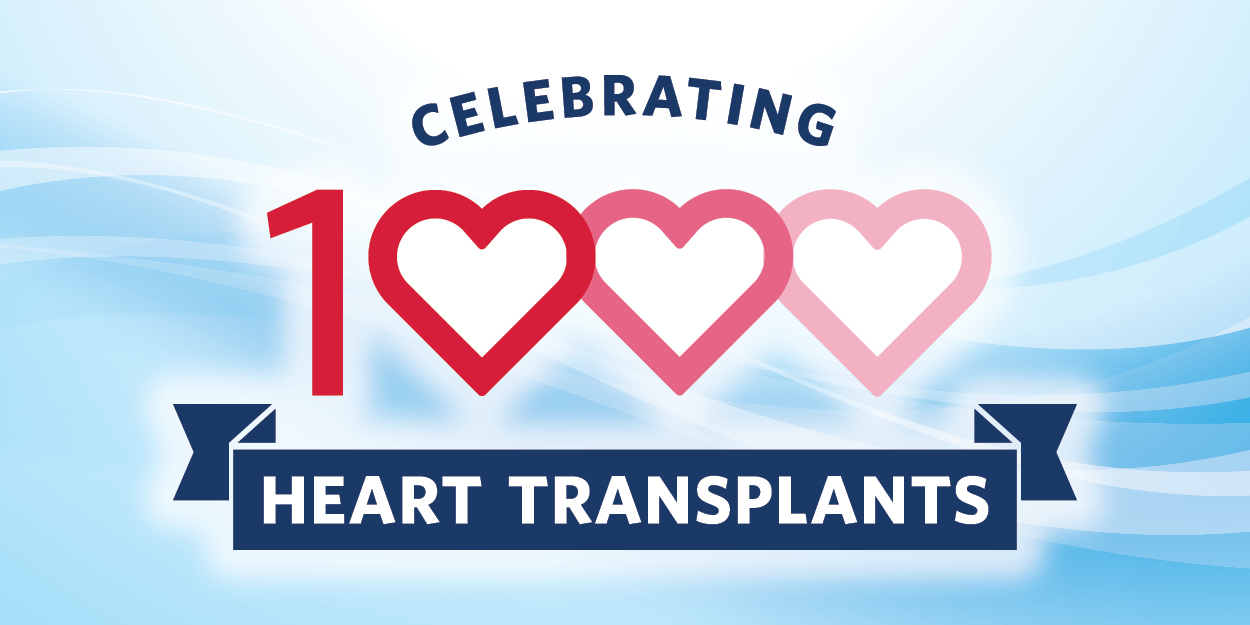 Saint Luke's Mid America Heart Institute is the region's leader in heart failure treatment and heart transplantation.
Of the 6,129 hospitals in the U.S., only 143 perform heart transplants. This fall, our team at Saint Luke's Mid America Heart Institute joined an elite group of only 23 advanced institutions that have each completed 1,000 or more heart transplants. This monumental achievement is one of the most significant milestones since opening as the nation's first free-standing heart hospital in 1981.
Nationally recognized outcomes
Together, our clinical teams have achieved superior outcomes for our patients for more than 40 years:
Ranked among the top 50 Cardiology, Heart & Vascular Surgery programs nationally by U.S. News & World Report
Three-year survival rate is 36% better than the national average.
Our median time to transplant is one month; the national median time is four months.
Patient survival is 54% higher on the Saint Luke's waitlist compared to what is expected.
*Source: Scientific Registry of Transplant Recipients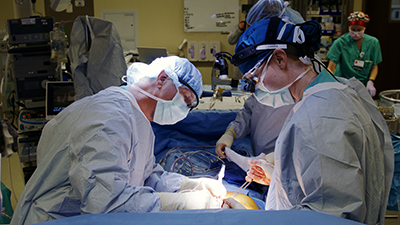 Exceptional program highlights
Heart Transplant Center of Excellence
Among the nation's top 15 over the last 10 years for transplant volumes
Advanced Heart Failure Joint Commission Certified 
Third in the nation to obtain Comprehensive Cardiac Certification by The Joint Commission
Transplant clinics in Kansas City and Wichita
Thank you to our patients, donors, families and care teams.
Schedule a consultation with a Saint Luke's heart transplant expert by calling 816-932-3264.
Expert heart care
In 1981, Saint Luke's Mid America Heart Institute opened its doors as the world's first dedicated, free-standing heart hospital, focused specifically on caring for patients with cardiovascular disease. Since that time, our reputation for clinical excellence and innovation has grown across the nation. At Saint Luke's, we continue to offer patient treatment options that are only available at a few of the most advanced hospitals in the nation. The Heart Institute is the largest, most comprehensive cardiac program in the region.