Warning message
COVID-19:
Saint Luke's Hospital Vascular Center is offering services in person and online through
video visits
 for mySaintLuke's patient portal users.
Vascular Care at Saint Luke's
Saint Luke's offers the region's only comprehensive, multidisciplinary vascular program.
Saint Luke's Hospital Vascular Center
Saint Luke's Hospital Vascular Center provides exceptional care that addresses the specific vascular needs of every patient.
Specialists on the Saint Luke's vascular team work together to offer comprehensive services and collective expertise. Using the most advanced treatments for vascular disease, Saint Luke's delivers optimal patient outcomes. Our vascular specialists represent:
Vascular surgery
Vascular medicine/Interventional cardiology
Interventional radiology
Wound care
Make an Appointment
Call 816-932-2585 to make an appointment or schedule a virtual visit.
Locations
Saint Luke's Hospital Valve & Vascular Clinic
4320 Wornall Rd, Ste 620
Kansas City, MO 64111
816-932-2585
Vascular Surgery at Saint Luke's East Hospital
110 NE Saint Luke's Blvd, Suite 245
Lee's Summit, MO 64086
816-347-5068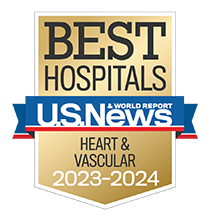 ---
CONDITIONS
Vascular conditions are complex and require ongoing maintenance. Disorders we treat include:
---
DIAGNOSTICS
Advanced technology and diagnostics help identify problems in the early, most treatable stages of vascular disease.
---
TREATMENTS
Our multidisciplinary team provides personalized treatment plans for each patient.
Medical management
Lifestyle changes