Lower Body Exercises: Quad Stretch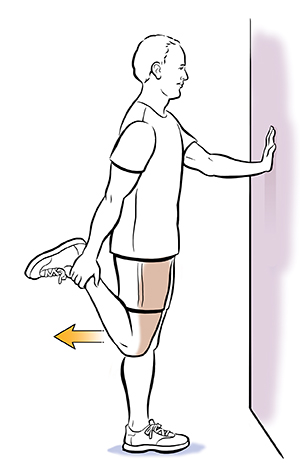 This exercise stretches  your lower body to help your back. As you work out, don't rush or strain. Stand arm's length from a wall. Place one hand on it.
With your other hand, grasp your ankle on the same side. Pull the heel toward your buttocks. Don't arch your back.

Hold for 30 to 60 seconds. Repeat 2 times. Switch legs.
For your safety, check with your healthcare provider before starting an exercise program.