Cardiovascular Structural Intervention Fellowship
The Cardiovascular Structural Intervention Fellowship through the University of Missouri-Kansas City School of Medicine and Saint Luke's Hospital accepts one candidate per academic year. Fellows benefit from getting hands-on training from renowned specialists at Saint Luke's Mid America Heart Institute.
The Mid America Heart Institute has an international reputation for coronary angioplasty and intervention spanning nearly three decades, allowing fellows access to the newest procedures and devices.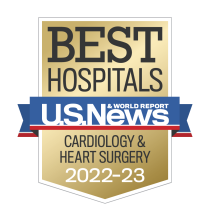 Program training
The goal of the program is to instruct fellows on how to perform successful structural interventions on adult patients with congenital heart disease. This fellowship offers a multidisciplinary approach to cardiac care. Training includes a combination of clinical (office and hospital-based) and procedural training, clinical (case-based) conferences, and bedside instruction by clinical faculty.
Procedural training includes aortic and mitral valvuloplasty, left atrial appendage occlusion, ASD/PFO closure, paravalvular leak closure, transcatheter mitral valve repair (TMVr), melody valve, and transcatheter aortic valve replacement (TAVR). In addition, procedures such as transcatheter mitral valve replacement (TMVR) and transcatheter tricuspid valve repair (TTVr) are performed during clinical trials.
Achievements and accolades
Saint Luke's participates in landmark multicenter investigational studies, including the PARTNER, COAPT, and SUMMIT trials.
The Heart Institute benefits from partnerships with Stephen Kaine, MD, and Abhay Divekar, MD, world-renowned interventional cardiologists at Children's Mercy Hospital in Kansas City.
A key component of the program is extraordinary ongoing research activity. Structural Interventional trainees complete one or more independent research projects under the mentorship of Mid America Heart Institute faculty.
Saint Luke's faculty
Program leadership
Adnan Chhatriwalla, MD    
Program Director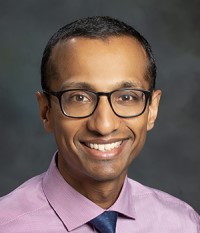 Chetan Huded, MD    
Associate Program Director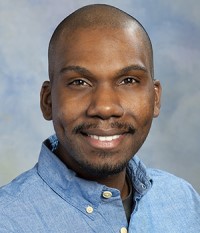 James Webb   
GME Program Coordinator
Additional faculty
Eligibility
U.S. citizen or J1 visa sponsorship only
Completion of an Accreditation Council for Graduate Medical Education (ACGME)-accredited interventional cardiology program or its equivalent
Application process 
Saint Luke's typically accepts applications in September through October and selects a candidate by November. We welcome your interest in the Structural Intervention Cardiology Fellowship. Applications for the University of Missouri-Kansas City Structural Intervention Cardiology Fellowship program may be requested from James Webb, GME Program Coordinator, Cardiovascular Fellowship Programs at jrwebb@saintlukeskc.org or 816-932-4575.
About Kansas City
Saint Luke's is proud to call Kansas City home. With locations on both sides of the state line, the health system serves more than 2.1 million people and 240 neighborhoods in Kansas and Missouri. USA Today has regularly named Kansas City a top area for affordability, high-quality schools, and low traffic. Learn more at www.visitkc.com.