Strength for the Journey
Strength for the Journey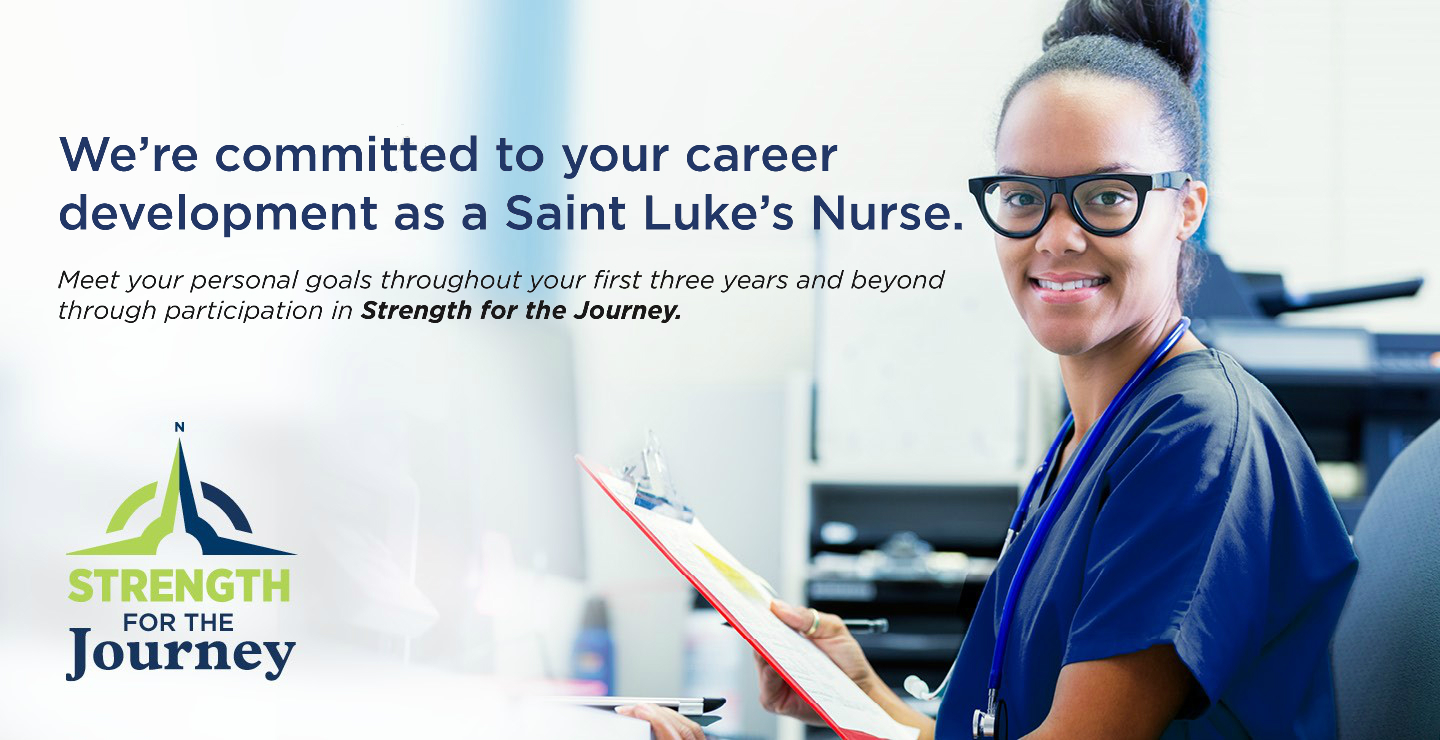 As you give your all to your new career as a nurse, Saint Luke's is giving you Strength for the Journey. This strength begins with your first year of practice and extends through the third year of practice and it includes a variety of expectations and opportunities available to you as a Saint Luke's nurse.
But the Journey does not end there. With a focus on your goals as a professional, this Journey is designed to support and grow your career within Saint Luke's Health System.
Focusing on your strengths, your manager, clinical educators, preceptors and others will provide you with the mentoring, coaching, tools, and other resources necessary to bring your career development plan to life. The opportunities available to professional nurses are plentiful, and at Saint Luke's we are committed to helping you accomplish your goals.
Your first three years of practice will include a number of required tasks and optional opportunities that will assist you along the way. And your Journey will be specifically developed for you based on your personal goals and career development plan. Through open communication and a focus on your future, our goal is to support your career development plan to bring to life the Saint Luke's Health System Vision: to be The Best Place to Get Care. The Best Place to Give Care. 
One major factor impacting your success is the creation of a career development plan. This career development plan is yours to own. Through utilization and implementation of a career development plan, Saint Luke's nurses are encouraged to map out not only where they want to be after their first, second, and third years of practice, but to think about the future as well.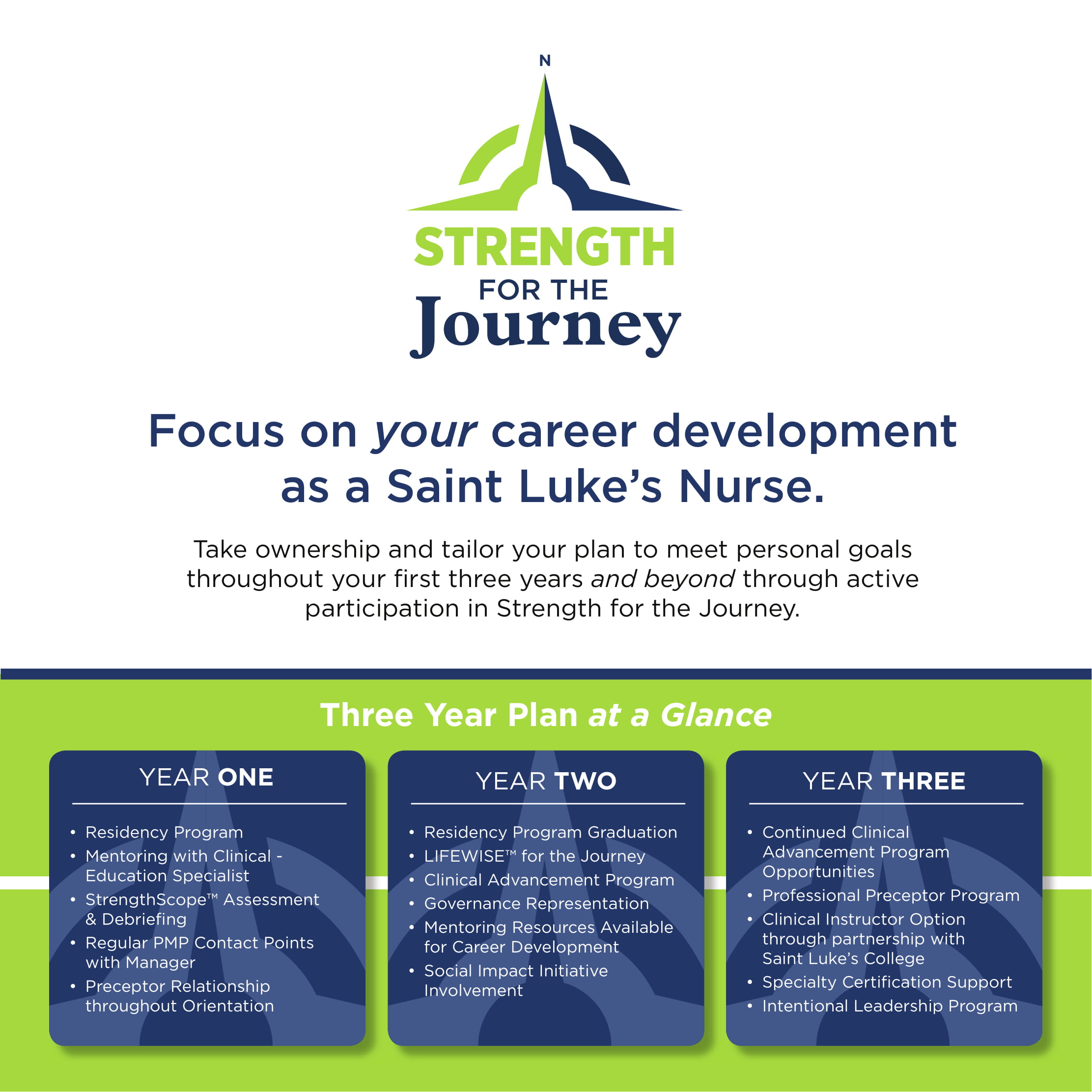 Why a Saint Luke's career makes sense
A workplace to thrive in
Saint Luke's is a dynamic health care system that challenges you with rewarding and purposeful work. And we foster a supportive workplace environment that is centered on diversity and work/life balance.
However, we believe that what really turns Saint Luke's from just "a great place to work" into "a great workplace to thrive in" are those intangible elements that go beyond what you see on your paystub: our investment in your career growth, our leadership training, tuition reimbursement program and so much more.
Diversity is our strength
At Saint Luke's, diversity isn't simply a box we check or a class we teach. We know a professional team that best reflects the ever-changing world around us is one that will drive innovation, foster creativity, and grow in their careers.